10 Ways to Be An Effective Ally
to the Muslim Community
ING Interfaith Coordinator Kate Chance recently published an article on the Patheos AltMuslim blog about how to ally effectively with American Muslim communities, saying:
The answer to combating Islamophobia isn't something that can be done in ten minutes, an hour or even a week. The solution is long term and has so many facets that I'm anxious to spell it out for fear that the enthusiasm of allies will be lost because of the lack of immediate results. But, just as Rome wasn't built in a day, Americans' misperceptions of Muslims weren't created in this campaign cycle, and we cannot expect to provide an immediate solution. Here are ten ideas on what we as non-Muslims can do:
Read the rest of Kate's article at the Patheos AltMuslim blog.
ING Christian and Jewish Staff Explain Why
They Work for A Muslim-Founded Organization
Does it make sense that an organization named Islamic Networks Group (ING), whose mission is "to counter prejudice and discrimination against American Muslims by teaching about their traditions and contributions," would have a sizable number of staff members (five out of twelve) who aren't Muslim? We — the non-Muslim staff members at ING — think it does, especially in the current climate around Muslims and Islam.
Read our stories at Patheos AltMuslim.
"We Belong to Each Other":
Catholics and Muslims in Today's America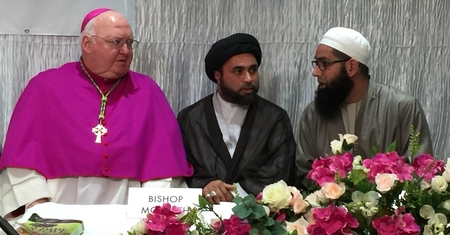 ING Content Manager Dr. Henry Millstein attended the "Support and Friendship Between Catholics and Muslims" event at the SABA Islamic Center this past Monday, January 16th. He wrote an incredible reflection of the importance of the event as well as the continuing call for progress and coexistence among the world's faiths. Dr. Millstein called to mind the 16th as Martin Luther King Jr. Day as well, noting:
"On a day when we celebrated a leader who taught us the value of building community in diversity, and at a time when the American—and Christian and Muslim—values of pluralism, inclusion, and brother- and sisterhood are being sorely tested, that simple reminder could not be more urgently needed."
Please read the full article on our site.
ING CEO Maha Elgenaidi on the Michelle Meow Show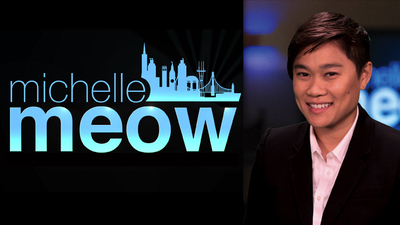 ING CEO Maha Elgenaidi recently appeared on the Michelle Meow show to discuss Muslim American identities and examine intersectionality in civil rights, especially as it pertains to religious minorities. You can listen to the episode and subscribe to the Michelle Meow Show here.
Join ING Directors at Bay Area Women's Marches

An outcome of the presidential election was to unleash new political energy nationwide becoming visible with simultaneous Women's Marches in Washington, DC and across the nation. On January 21st, 2017, the day after the inauguration, those concerned with human rights, the environment, justice, and democracy will gather in a show of unity at a time those rights are being threatened. This is a nonpartisan event acknowledging that women's rights are human rights. ING CEO Maha Elgenaidi will speak at the
San Jose Women's March
and Content Director Ameena Jandali will speak at the
San Francisco Women's March
.