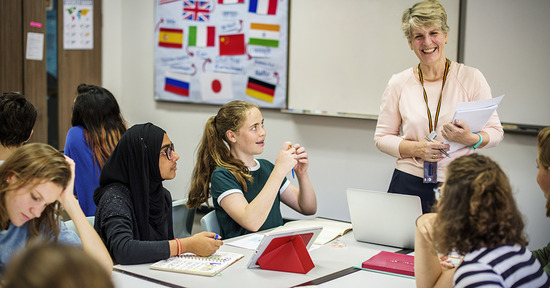 ANNOUNCING RELEASE OF KYN CURATED EDUCATIONAL CONTENT: October 31st
Dozens of Toolkits, Resource Collections, Strategy Guides, and More Now Available
Thanks to the effort of all our partners in the past two #KnowYourNeighbor campaigns which reached 10 million people — Back-to-School and Share Your Story — we have curated many pieces of educational content on a variety of topics such as lesson plans on different faith traditions, anti-bullying training, and programs to foster inclusive schools.
As National Bullying Prevention Month comes to a close, we want to highlight the resources of our partners who participated by placing the content into specific subject areas for educators and community members to access and use. All these tools are now available at the Know Your Neighbor content page.
"These toolkits and other resources represent not only the 90+ members of the Know Your Neighbor coalition, but also dozens of other organizations who participated in our summer campaigns," said ING Interfaith Manager Kate Chance. "Whether you're a middle school teacher, a college professor, a community activist, or a private citizen, these educational materials can help you create a more inclusive America."
We invite you to help get these tools into the hands of people who can use them by sharing curated content from the previous Know Your Neighbor campaigns on social media using the hashtag #KnowYourNeighbor. Encourage community leaders, educators, parents, and students to use this material to create more inclusive classrooms and communities.
As always, thank you for your support!
Kate Chance
Interfaith Manager
P.S. The Know Your Neighbor program's next campaign is focused on New Year's "Good Neighbor" Resolutions and will kick off the first week of January. Stay tuned for more about that campaign in December.