ING Wishes A Happy Diwali to Our Hindu Friends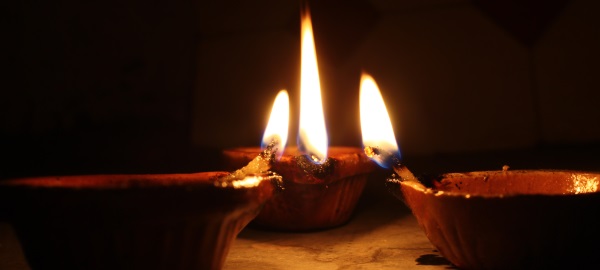 October is Bullying Prevention Month:
What Can You Do to Help?
Through our work and the research of other partners, we've found that one of the best ways to stop bullying before it starts is youth-led peer-to-peer education and engagement. The INGYouth Program works on this principle by providing Muslim teens with the skills and tools they need to counter bigotry and respond knowledgeably to challenging questions and negative stereotyping not only from their peers but also from teachers, school staff, and administrators. Here's a sampling of our resources for parents, educators, and students to use. Please share with others:
New INGYouth Manager Op-Ed in Mercury News
"I have spoken with Muslim teens around the country about teasing, harassment and bullying in their schools. They are no more optimistic than I was about adults' capacity to help counter and prevent bullying."
INGYouth Manager Ishaq Pathan recently wrote an opinion article for the San Jose Mercury News detailing his own experience of being bullied and how the program he now steers could have helped him address those problems. You can also read his article at the East Bay Times.
INGYouth Workshops in California, Texas, West Virginia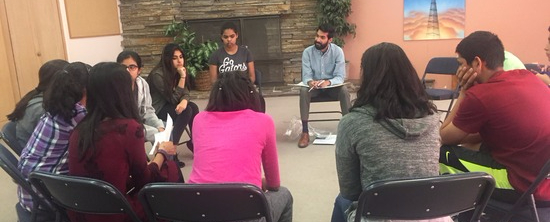 The INGYouth Program is holding a series of workshops and trainings in the coming month for Muslim teens in California, Texas, and West Virginia. For more details, check out the listings below or contact INGYouth Manager Ishaq Pathan at 408-296-7312 x 130 or [email protected]
National Interfaith Anti-Bullying Summit:
December 2-3 in Washington, DC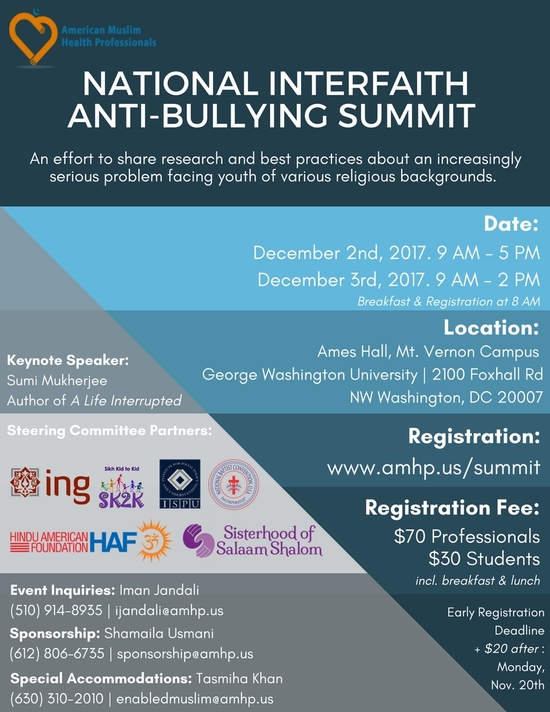 ING is pleased to be a part of the Steering Committee for the National Interfaith Anti-Bullying Summit at George Washington University in Washington, D.C., co-hosted by American Muslim Health Professionals (AMHP). The primary objective of the Summit is to share research and best practices about an increasingly serious problem facing youth of various religious backgrounds. At this time of heightened fear and discrimination, such an event and the efforts that follow from it are of critical importance. Registration is now open.
Other Upcoming Featured Events
Know Your Classmates Day: October 20th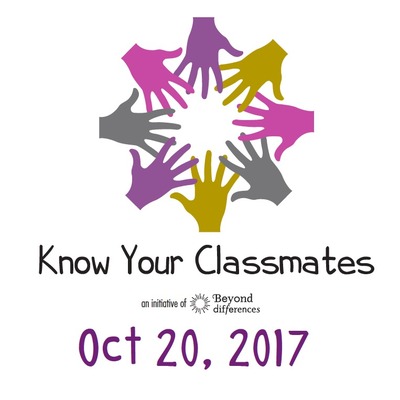 ING partnered with Beyond Differences to design the #KnowYourClassmates curriculum, which launched in September of 2016. The curriculum accompanies a campaign and a national awareness day on October 20th designed to create and nurture healthy relationships while supporting middle school students as they explore issues of self-identity, stereotypes, and embrace diversity in themselves and others. Sign up today for your free toolkit and curriculum from Beyond Differences.
WISE Up Report Launch and Summit: October 26th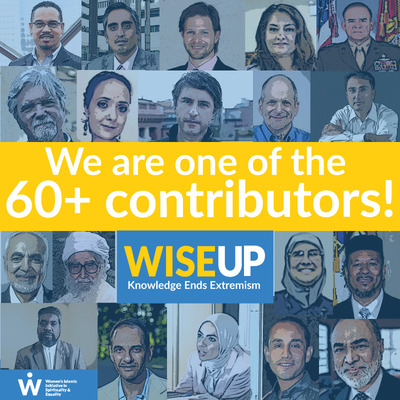 ING Content Director Ameena Jandali and ING Content Manager Henry Millstein are among dozens of scholars, activists, business leaders, and policymakers from around the country who contributed articles to the Women's Islamic Initiative in Spirituality and Equality (WISE) report "WISE Up: Knowledge Ends Extremism", which will be released at a full day summit at the Carnegie Institution for Science in Washington, DC, on October 26th. Ameena Jandali will also present on two panels at the summit: one on notable American Muslims and one on bullying prevention.
A Golden Age in the Golden State? Muslims and Jews
Creating a Culture of Understanding: November 5th

ING Executive Director will present a keynote address for a symposium with Hebrew Union College Professor Reuven Firestone at the Marin Jewish Community Center on November 5th. Maha will explore Muslim-Jewish relations in the United States and the Bay Area in a speech entitled "The Promise and Warning of the Golden Age in Medieval Spain". Maha speaks as part of this special conference on local Muslim-Jewish efforts to foster dialogue, cooperation, and, ultimately, peace.
National Council for the Social Studies
Annual Conference Panels: November 17th-18th

ING Executive Director Maha Elgenaidi and Content Director Ameena Jandali will present on two panels at the the National Council for the Social Studies Annual Conference (NCSS). The NCSS is the largest professional association in the country devoted solely to social studies education. On Friday, November 17th, Maha will participate in the panel "Taking First Amendment Rights Seriously While Studying Religion" and on Saturday, November 18th, Ameena will participate in the panel "Know Your Neighbor – Pluralism, Pedagogy, and Interfaith Engagement". Online conference registration available here.
Highlights of Past Events
Since the beginning of this academic year in August, ING speakers have conducted over 50 presentations and panels in schools, colleges, houses of worship, and community organizations to a total of 5,000 people. Audience surveys have been overwhelmingly positive, as evidenced by testimonials like this:
"My students appreciated getting to interact with, ask questions of, and learn from an intelligent and engaging Muslim presenter. This positive interaction will go a long way in combating stereotypes of Muslims." – School teacher
Below, you'll find examples of recent events. To schedule a presentation about Islam and Muslims, click here, and to schedule an interfaith panel featuring five of the world's major faith traditions, click here.
Getting to Know American Muslims and
Their Faith Presentation in San Mateo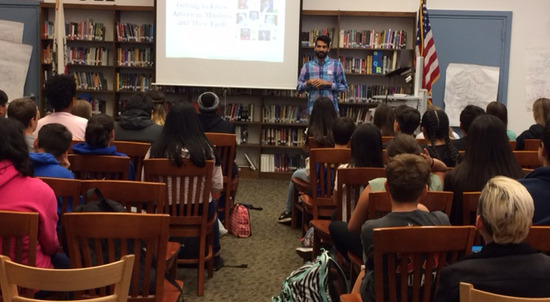 INGYouth Manager Ishaq Pathan delivered ING's core presentation "Getting to Know American Muslims and Their Faith" to a middle school in San Mateo. Ishaq said that, "The students really wanted to get into the details of Muslim rituals, especially zakat (charity). They were very interested in my own experiences as they attempted to translate the practices I spoke about to the reality of Muslims living in America."
Let's Talk About American Muslims for the San Jose Women's March
ING Interfaith Coordinator Kate Chance, ING Speaker Sobia Sultan, and INGYouth Speaker Zaynab At-Taras recently participated in a community discussion sponsored by the Women's March of San Jose. The "Let's Talk: Muslims in America" event focused on understanding the issues faced by Muslim American families and how we can protect the safety and rights of our Muslim neighbors. Kate noted that, "It was wonderful to see so many community members come to learn more about Muslim Americans, and impressive that the panel was full of working professionals like doctors and activists — including a 17-year-old. The mixture of adult and Millennial perspectives was really interesting."
You can view a video of the discussion here or by clicking the above image. Sobia speaks at the 4:24 minute mark, Kate at 34:30, and Zaynab at 47:30.