ING Calls on Muslim Americans to Stand
With Our Jewish Neighbors in Solidarity:
Sunday, February 26th in Burlingame, CA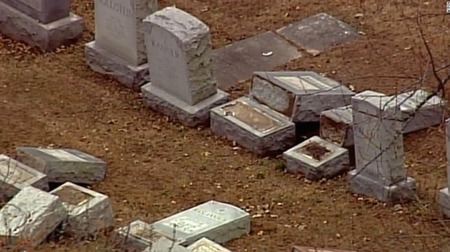 Did you know that 54 Jewish Community Centers in 27 states have received nearly 70 bomb threats since January 4th? Or that over the weekend, more than 100 headstones at a Jewish cemetery in Missouri were desecrated? ING is calling on Muslim Americans to stand with our Jewish neighbors in solidarity and friendship.
Join us on February 26th to do just that.
Conversation will begin at 3:00 pm and continue to 5:00 pm at Peninsula Temple Sholom in Burlingame. Light refreshments will be served. The event is free but you must
register here
.
Space Still Available!
Wednesday, February 22nd at 11:00 AM PST
Free Webinar: "Meet a Muslim" and Other Ways
to Address Islamophobia in Your Community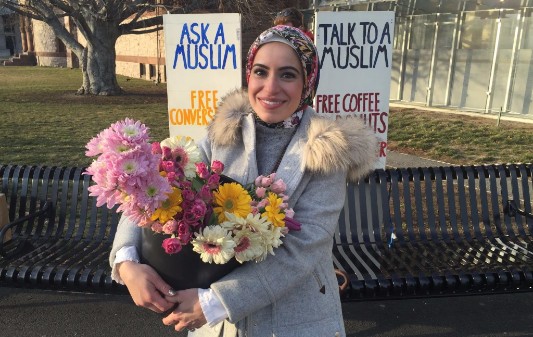 In response to rising Islamophobia, "Meet a Muslim" events are now growing in popularity. On Wednesday, February 22nd, ING's Know Your Neighbor coalition will present a webinar to share ideas, advice, and inspiration for others to host similar events in local communities. Join us as we talk to activists who have found creative ways to tackle this issue:
Facilitator: Kate Chance – Interfaith Coordinator of Islamic Networks Group (ING)
Panelists:
Mona Haydar — http://www.monahaydar.com/
Catherine Orsborn — Campaign Director of Shoulder to Shoulder
Moina Shaiq — Founder of Muslim Support Network and President of Tri City Interfaith Council
Shakila T Ahmad — Board Chair and President of The Islamic Center of Greater Cincinnati
Ameena Jandali — Content Director, Islamic Networks Group (ING)
Past Event Highlights
ING in the Mercury News: Muslim Group
Aims to Bring Bay Area Communities Together
The San Jose Mercury News recently profiled ING's work, including an Interfaith Speakers Bureau panel in Menlo Park. The article quotes Executive Director Maha Elgenaidi, who says,
"We are always encountering the same problem … regardless of who's in office, regardless of 9/11 or Bush's policies or Obama's policies or Trump's policies. The issue for us is the broader context — a political environment that views Muslims very negatively."
To read the whole profile, visit the
Mercury News
.
Day of Remembrance of Japanese Internment
ING Content Director Ameena Jandali spoke at the 75th Anniversary Day of Remembrance of Japanese Internment on Sunday, February 19th.
Cafe by the Bay: Interfaith Panel
for Holocaust Survivors

ING's Interfaith Speakers Bureau had the privilege of presenting to Café by the Bay, an event hosted for Holocaust survivors in the Bay Area by Jewish Family & Community Services of the East Bay. To schedule an Interfaith Panel 
visit our site
.
"We Are Neighbors" Open House
at Islamic Society of East Bay
ING Content Director Ameena Jandali provided an overview about Islam and Muslims and answered questions from the audience during an open house at the Islamic Center of the East Bay on Saturday. To request a presentation from the Islamic Speakers Bureau, visit our site.
Know Your Classmates Bullying Prevention Program
ING was acknowledged for its contributions to the bullying prevention program titled
"Know Your Classmates"
that was developed by Beyond Differences in collaboration with ING staff. The program has been utilized so far in 600 schools across the country with extraordinary results. Here's Beyond Differences Executive Director Laura Talmus
speaking about ING recently
at the Jewish Community Relations Council benefit event where she and her husband Ace Smith were presented with the Courageous Leadership Award.