Article Featuring Upcoming Symposium:
A Golden Age in the Golden State? Muslims and Jews Creating
a Culture of Understanding: November 5th in San Rafael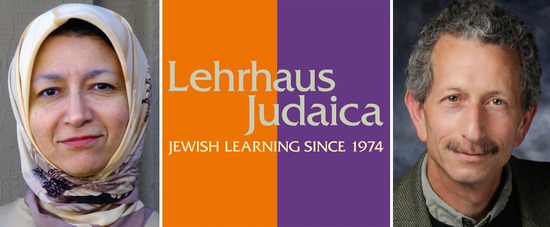 ING Executive Director Maha Elgenaidi was featured in a Jewish News of Northern California article about an upcoming symposium at the Osher Marin Jewish Community Center in San Rafael on November 5th. Maha will present a keynote speech on the topic of "The Promise and Warning of the Golden Age in Medieval Spain" for the symposium, which explores historical and contemporary Muslim-Jewish relations in the Bay Area and beyond.
Know Your Neighbor Launches Curated Content
Collection from Summer Campaigns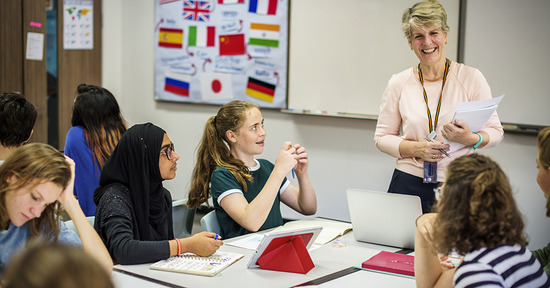 A curated collection of interreligious educational toolkits and classroom supplements from the 
Back-to-School
 and 
Share Your Story
#KnowYourNeighbor
 campaigns is now available for wider distribution to teachers and community leaders across the country. Lessons on different faith traditions, programs to foster inclusive schools, bullying prevention training, and a variety of other free resources can be accessed at the 
Know Your Neighbor content page.
Upcoming Featured Events
This Weekend: INGYouth Workshops in Texas
The INGYouth Program is holding a series of workshops and trainings in the coming month for Muslim teens in Texas and West Virginia. For more details, check out the listings below or contact INGYouth Manager Ishaq Pathan at 408-296-7312 x 130 or [email protected]
Muslim Women Beyond the Stereotypes
at Trinity Episcopal Church: November 19th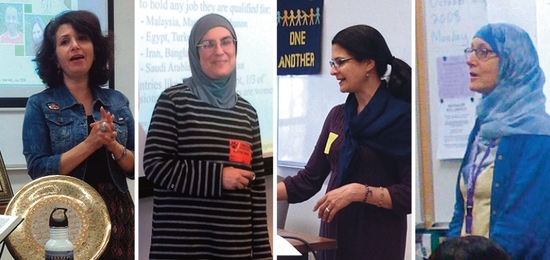 ING Executive Director Maha Elgenaidi will deliver our presentation "Muslim Women Beyond the Stereotypes" for a special gathering at Trinity Episcopal Church in Menlo Park on November 19th. Last week, the San Jose Mercury News highlighted ING and Trinity's efforts at building peace and friendship between Christian and Muslim communities. Maha's presentation is part of those efforts and we look forward to our continuing partnership with Trinity Church, its leaders, and its congregants.
Read about other upcoming ING events at our site.
Highlights of Past Events
WISE Up Report Launch in Washington, DC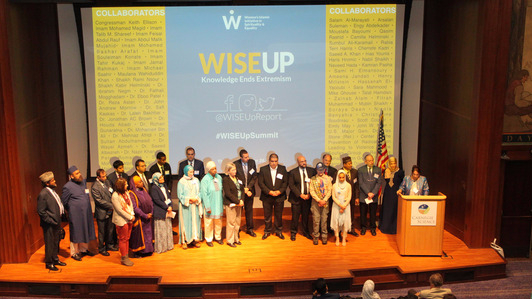 ING Content Director Ameena Jandali traveled last week to Washington, DC for the release of the Women's Islamic Initiative in Spirituality and Equality report 
"WISE Up: Knowledge Ends Extremism"
. ING contributed to the report, which examines and outlines the differences between ISIS and mainstream Muslims. In the wake of the recent attack in New York City by a man claiming allegiance to ISIS, such knowledge sharing is an urgent concern.
Bridges to Action: A Conversation with the
Islamic Community at the San Jose Woman's Club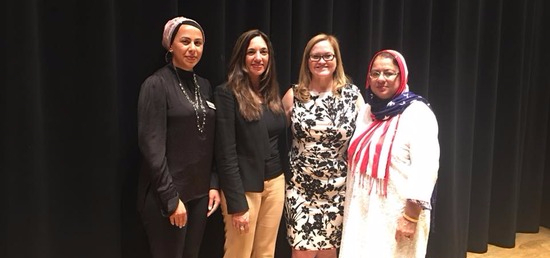 The San Jose Woman's Club's newest group, Voices in Action, held its inaugural event "A Conversation with the Islamic Community" last week. Panelists (pictured L to R) Sameena Usman (CAIR), Raania Mohsen (ING), and Sabuhi Saddique educated the audience about living as Muslims in America. County Supervisor Cindy Chavez moderated the panel with honest and thoughtful questions.
Tent of Abraham – A Muslim Response to Anti-Semitism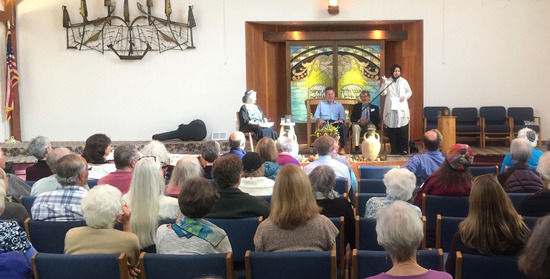 ING Executive Director Maha Elgenaidi delivered a speech on Muslim perspectives toward anti-Semitism in a special Tent of Abraham event at Temple Beth El in Aptos. One attendee wrote to say, "Your presence, elegance, articulate and heartfelt words were so appreciated by so many. Thank you for your bridge-building work in a world that desperately needs this unifying and respectful energy."
ING Presentation to Catholic Women's Group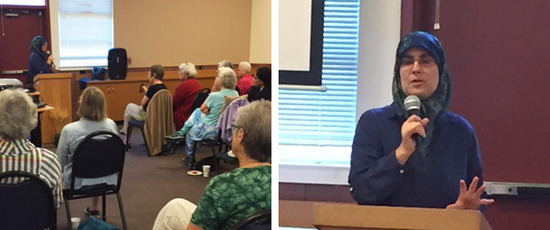 ING Content Director Ameena Jandali spoke to WINGS (Women in God's Spirit) about being a Muslim woman in America at Saint Theresa's Catholic Church in Oakland. After her talk, audience members plied her with questions about women, sharia, and extremism. As the host described it, "her talk was informative, inspiring, and enthusiastically received."
INGYouth Speaker Training in Saratoga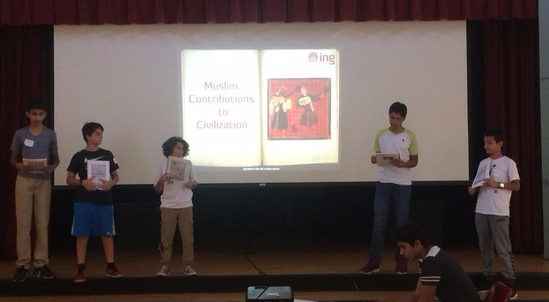 Students at Reflection Sunday School in Saratoga learned how to become INGYouth Speakers and present about Muslims and Islam in their communities and schools. We look forward to working with them to become certified speakers. Learn more about the certification process at our site.
Creating A Positive School Climate Seminar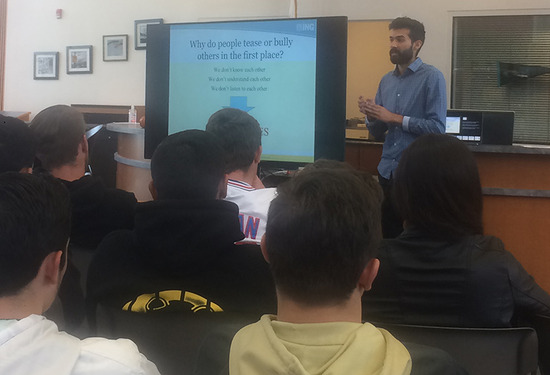 ING and CAIR – San Francisco Bay Area presented to the senior class at a high school in the South Bay this week about the importance of creating a positive school climate. By discussing how to address bullying and clarifying stereotypes around Muslims, we encouraged them to utilize dialogue and engagement as a means to understand difference. You can schedule a similar presentation by contacting ING Scheduler Heena Haiderali at [email protected]