Upcoming Events
Happy Holidays to Our Christian and Jewish Friends!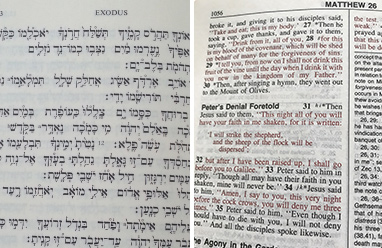 The current week is holy to both Jews and Christians, for it marks the celebration of Pesach, or Passover, for Jews, which started Monday evening, and of Holy Week, the commemoration of Jesus' death and resurrection, which started last Sunday, Palm Sunday, and concludes on Easter Sunday, April 16th. We wish Happy Holidays/Chag Sameach to our Jewish and Christian staff, volunteers, and friends!
Interfaith Speakers Bureau Training This
Thursday, April 13th, 6:00pm – 9:00pm
ING Office in San Jose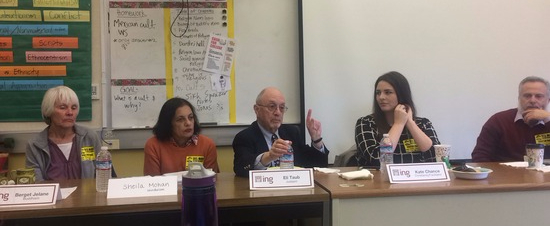 Know Your Neighbor Webinar: Demystifying Sikhism, Hinduism, and Islam – Wednesday, April 19th – 11:00 AM Pacific Time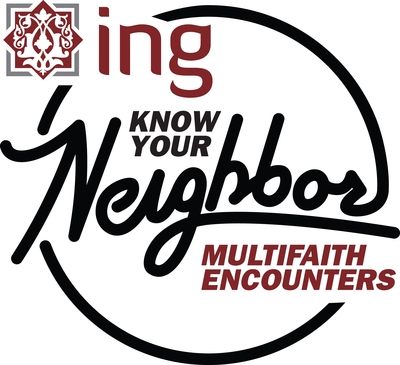 Hate crimes against Sikh, Hindu, and Muslim Americans have increased over the past few months. This free webinar aims to inform audience members about the basics of Sikhism, Hinduism, and Islam, including, but not limited to, a presentation of core principles and fundamental beliefs and refutation of various stereotypes. Register at our site.
Interfaith Unity Panel at Berkeley Buddhist Temple
Sunday, April 23rd in Berkeley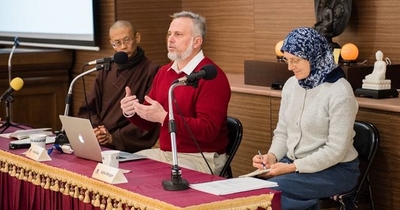 ING Content Director Ameena Jandali will be a part of an Interfaith Unity Panel in which various minority communities will speak on the issues they are facing and what they can do to support one another. It is sponsored by the Berkeley Buddhist Temple and the Japanese-American Citizens' League.
Muslim-Jewish Cooking Series Part 2:
Community Dinner – Sunday, May 7th in Los Gatos
Commonwealth Club's "Understanding Islam" Series 
Highlights of Past Events
Maha Elgenaidi Speaks at PACT South Bay: People Acting
in Community Together Press Conference
ING Executive Director Maha Elgenaidi, Congresswoman Zoe Lofgren, Assemblymember Ash Kalra, Supervisor Dave Cortese, District Attorney Jeff Rosen, and San Jose Mayor Sam Liccardo made statements of solidarity this morning alongside Jewish, Christian, and Buddhist faith leaders, community members, and other elected officials to denounce acts and laws of hate that separate our families and communities. Read Maha's speech at our staff blog, and watch video of the event (with Maha just after the 5-minute mark).
Interfaith Panel in Santa Rosa Explores Shared Values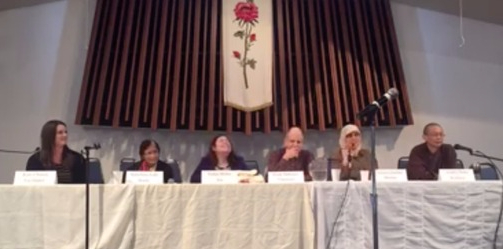 The ING Interfaith Speakers Bureau delivered a panel on shared values among the world's religions. ING Interfaith Coordinator Kate Chance, Content Director Ameena Jandali, and Content Manager & Programs Analyst Henry Millstein participated along with ING speakers Dr. Sulochina Lulla, Jian Hu Shifu, and Esther Heller. The Santa Rosa Press-Democrat reported on the event, and you can watch a recorded livestream of the panel here. You can also use our site to request an interfaith panel in your area.
ING Office Hosts French Interfaith Leaders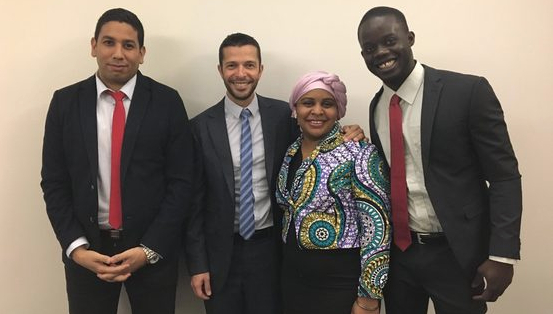 French interfaith leaders visited the ING office recently to learn more about our national interfaith efforts and ways to further similar initiatives in France. Among them were Bordeaux Deputy Mayor Mr. Fetouh, Director of Strasbourg's Coexist Mr. Niane, City of Marseille elected official Ms. Soilhi, and Mr. Hammou, the founder of "Too Young to Die." Our deep thanks to them all for taking the time to visit our office and talk about issues facing both France and the United States!
ING Content Director Ameena Jandali Wins Our
First "Employee of the Quarter" Award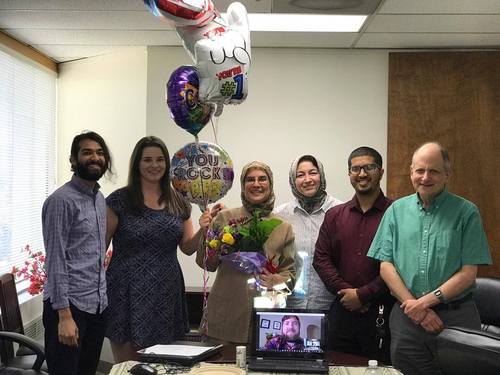 Pictured left to right – Ishaq Pathan, INGYouth Coordinator; Kate Chance, Interfaith Coordinator; Ameena Jandali, Content Director; Tim Brauhn, Communications Manager (by Skype); Maha Elgenaidi, Executive Director; Aaron Choy, Program Coordinator; Henry Millstein, PhD, Content Manager & Programs Analyst.
Congratulations to ING's Content Director Ameena Jandali (holding the balloons) for winning our first "Employee of the Quarter" award for her tireless dedication to ING's mission and core values. She is a source of inspiration for our staff. We're not entirely sure how Ameena participates in as many presentations about Islam or interfaith panels as she does, but she certainly covers a lot of ground (educational and physical) week after week. Not pictured above: Paky ElHossamy, Accounting Manager; Hind Ghandour, PhD, Programs Manager; Steven Cohen, Media Consultant.