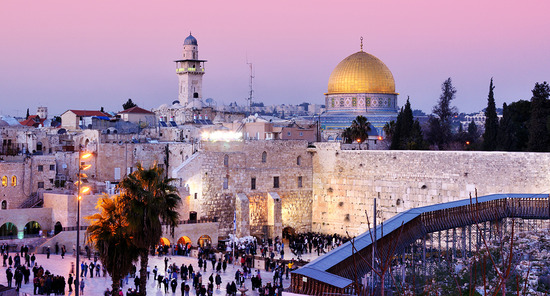 U.S. Muslim-Jewish Relations in the Context of
Palestinian-Israeli Conflict: What We Can Do 
ING Executive Director Maha Elgenaidi has authored a new editorial at the Huffington Post that explores U.S. Muslim-Jewish relations in light of the growing Palestinian-Israeli conflict:
Recent violence and loss of life in Jerusalem once again reminds us of how much we need to resolve the Palestinian-Israeli conflict. It also highlights the lack of imagination and political will of the parties most directly invested in the conflict, who for all the proposals made, meetings held, and declarations signed have not moved an inch closer to peace. They seem to be comfortably entrenched in their positions waiting for the inevitable to happen, which I am sure works out differently in the minds of each opposing group.
The differences in the narratives of the Palestinian-Israeli conflict held by American Muslims and Jews may seem unbridgeable, but I remain convinced that American Muslims and Jews can do a great deal together. I put forward the following considerations both to address the Palestinian-Israeli conflict and to grow American Muslim-Jewish relations… [Continue reading at the Huffington Post]
Other editorials by Maha on Muslim-Jewish relations:
Other editorials by Maha on interfaith, Islamophobia, education, and other topics: