ING and Partners Launch Summer
Campaign to Know Your Neighbor
In two back-to-back calls today with reporters from across the country, ING with its affiliates and interfaith partners launched the
Know Your Neighbor Summer Campaign
, an effort of compassionate resistance against increasing polarization in the country along political, religious, and cultural divisions. If left unchecked, these divisions threaten to drag us into conflict from which there may be no return.
We are convinced that the best way to avert that danger is for ordinary people to come together around the table—at coffee shops, community centers, churches, synagogues, mosques, temples, or anywhere—to get to know one another, and to find and affirm the key religious and ethical values and aspirations we share across our many differences.
Decades of social science research have shown that personal contact with members of groups you are unfamiliar with is the most effective way to dispel prejudice. Most recently, a study by Stanford and Berkeley researchers demonstrated that as little as ten minutes of non-confrontational encounter with a person from a different background has a lasting effect in breaking down bias and even impacting voting decisions.
This is why our 70 national partners in the Know Your Neighbor coalition have launched this campaign: to provide inspiration, tools, and resources for individuals, organizations, and youth to reach out, to build mutual understanding and respect among all our fellow Americans this summer and beyond. We believe that if enough Americans—a critical mass of us—join our campaign by participating in one or two simple actions of encounter, we can push back effectively against the division and polarization that have become toxic to our national character.
The unity of our nation is based neither upon our uniformity nor upon our agreement on questions of politics or religion, but rather on our common commitment to the fundamental values of equality, fairness, and respect. We can do better as a nation, and it begins with us! Join us today at www.ing.org/kyn.
Thank you,
Maha Elgenaidi
Executive Director
Note: You can listen to a recording of the first call with religion and politics reporters here and the second call with education and parenting reporters here.
Know Your Neighbor Launch Article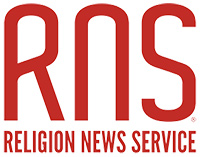 One of the first media articles to come out of our launch calls today is 
this piece from Religion News Service
, an incredible outlet for reporting on the spiritual/ethical side of American culture and politics.