ING Director Speaks at Synagogue Event
to Stand United Against Bigotry
In two separate events this weekend, ING Executive Director Maha Elgenaidi spoke to thousands of attendees from various religions and worldviews about the power of standing united against bigotry in any form. On Friday, August 25th, Congregation Emanu-El in San Francisco hosted the "Interfaith Gathering Against Hate", where Maha appeared alongside longtime civil rights activist Eva Paterson, Resident Minister of the Buddhist Church of San Francisco Rev. Ron Kobata, Rev. Amos Brown from Third Baptist Church, Rt. Rev. Mark Andrus, Bishop of the Episcopal Diocese of California, and Salvatore Cordileone, the Roman Catholic Archbishop of San Francisco. 
The event was covered by the Jewish News of Northern California, which called Maha's words, "one of the night's most moving moments". Click the image above or follow this link to watch video of Maha's remarks, or read them at our staff blog.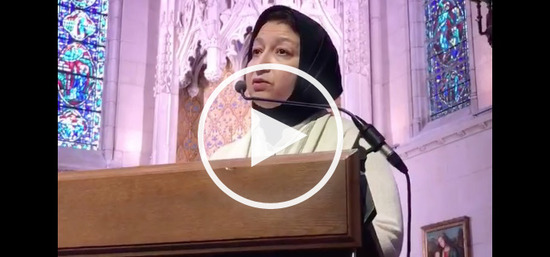 On Saturday, August 26th, Maha joined the "Interfaith Gathering for Peace" at Grace Cathedral in San Francisco, where she presented a speech alongside other religious leaders like Rt. Rev. Marc Handley Andrus, Rev. Amos Brown, Rita Semel of the San Francisco Interfaith Council, and Rev. Vicki Gray, the deacon at Christ the Lord Episcopal Church in Pinole. Click the image above or follow 
this link to watch video
 of Maha's remarks, or read them 
at our staff blog
.
INGYouth Program At 1st Annual Youth Conference in Ohio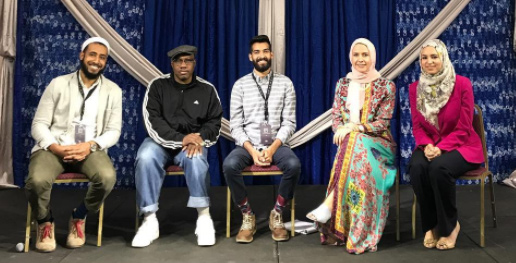 INGYouth Manager Ishaq Pathan traveled to Cincinnati, Ohio last weekend to be part of the first annual youth conference, which brought together young Muslims, entertainers, entrepreneurs, and policy experts to discuss the role of purpose in our lives. Ishaq (pictured above in the center) spoke on a number of panels alongside religious figure Naeem Baig, comedian Preacher Moss, fashion designer Hassanah El- Yacoubi, and Roula Allouch, the National Chair of CAIR.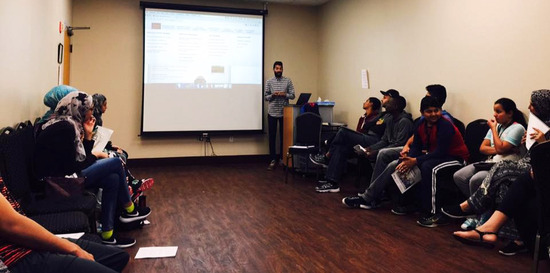 During the conference Ishaq also delivered a day-long INGYouth Anti-Bullying and Speaker Training Workshop. More than twenty students attended the training and learned how to access the program's various resources on countering bullying and educating their peers about Islam and Muslims. Learn more about the INGYouth Program here.
ING Director Speaks at Interfaith
Gatherings and Berkeley Peace Rallies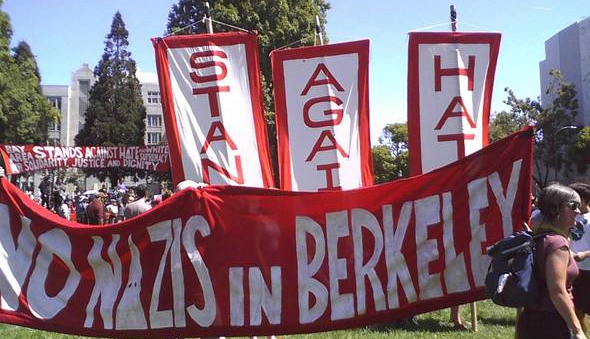 ING Content Director Ameena Jandali spoke at two events last Wednesday night. The first was at Temple Sinai in Oakland at a gathering to counter the rallies planned for the weekend entitled, "Standing Together: Gatherings for People of all Faiths and Backgrounds to Affirm our Values." She quoted from Islamic scripture about the equality of all people and the fact that diversity is part of God's plan to be celebrated. Ameena concluded with a call for unity of people from all faiths and backgrounds. Later that evening she spoke at the official Bay Area launch of the One America Movement in Berkeley where she emphasized the importance of standing together against divisive forces and the silver lining that people of many backgrounds are now joining together against bigotry and hate. Over the weekend she attended two events in Berkeley to protest hate, the first on Saturday organized by Tikkun and the second on Sunday entitled "Bay Area Rally Against Hate."
ING Director Speaks at One America
Movement Bay Area Launch Party
Ameena Jandali also spoke at the One America Movement's Bay Area Launch Party on August 23rd, where she expounded on the need for unity and solidarity even in a supposedly liberal bastion like the San Francisco Bay Area. The One America Movement, a Know Your Neighbor partner organization, is a "national interfaith initiative that facilitates collaboration through community service projects. The idea is that as people work side by side, they overcome some of the natural boundaries that divide them." You can read about the event at the Jewish News of Northern California.