Upcoming Events
Ramadan Begins in Two Weeks – Here's Some
Tips for How You Can Get Ready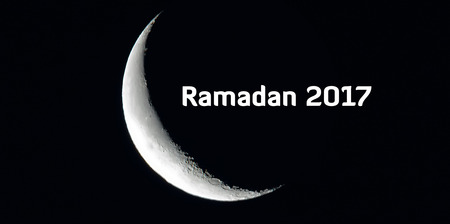 The holy month of Ramadan, during which Muslims around the world fast from sunup to sundown, begins around May 26th this year. We say "around" because the date is often uncertain. Learn why that's the case — and many other things about Ramadan — with our Ramadan Info Sheet. If you need help figuring out how Ramadan fits into your company's workflow, our partner organization the Tanenbaum Center for Interreligious Understanding offers many resources for accommodating religious practices in the workplace and elsewhere. Check out their factsheet for Ramadan here.
If you're interested in doing interfaith work during Ramadan, be sure to register for our Know Your Neighbor: Multifaith Encounters webinar (information below), and watch for the upcoming launch of the Know Your Neighbor Summer Campaign.
ING Executive Director Speaks at University of California at Santa Cruz's Noel Q. King Memorial Lecture – Thursday, May 11th
Please join us for the 2017 Noel Q. King Memorial Lecture and a panel discussion, "Welcome the Stranger: What religion tells us of the immigrant experience, addressing connections among immigrant experiences, faith, and what religion has to say about 'the other'" featuring Maha Elgenaidi, founder and Executive Director of the Islamic Networks Group; Punit Khalsa, of UC Santa Cruz's Sikh community; and Father Jon Pedigo, Director for Peace and Justice and Coordinator for Justice for Immigrants in the Diocese of San Jose; and moderated by Provost Elizabeth Abrams.
INGYouth Speakers Training for Western
Massachusetts (Springfield) – Saturday, May 13th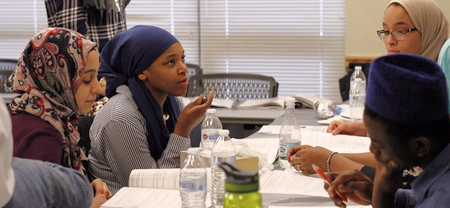 The INGYouth Program certifies young American Muslim leaders as speakers while giving them tools to prevent and respond to bullying and supplement education about Islam and Muslims. Join us on Saturday, May 13th for a special Youth Speakers Training in Springfield, Massachusetts. The event is co-sponsored by Critical Connections, the Islamic Society of Western Massachusetts (ISWM), and the Islamic Council of New England. Youth and parents can register here — this workshop will fill up quickly!
Bathing the Buddha Ceremony at Chung Tai
Zen Center – Sunday, May 14th in Sunnyvale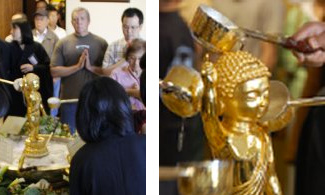 ING Executive Director Maha Elgenaidi will speak at this formal holiday celebration of Buddhists around the world in which interfaith and government leaders are invited to attend. The ceremonial bathing of the baby Buddha is meant to clean impurities from the mind so as to manifest the Buddha within. Visit the Zen Center's site for more information.
Engaging in Interfaith During Ramadan
Webinar – May 17th at 11 AM Pacific Time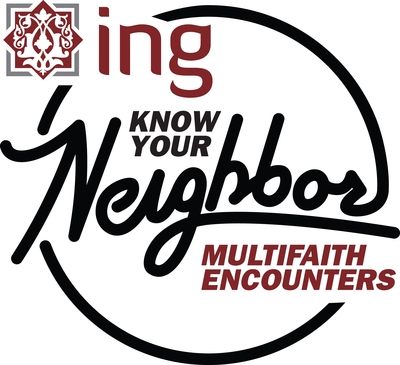 Facilitated by ING's Interfaith Coordinator Kate Chance, this Know Your Neighbor: Multifaith Encounters webinar will explore various ways that mosques, Muslims, and their allies can engage in interfaith work during Ramadan, with a particular focus on inviting other faiths to participate in Ramadan events. Speakers list forthcoming. Register for this webinar 
at our site
.
President Trump's Executive Orders and the Muslim
Religion – What You Can Do: Sunday, May 21st

ING Executive Director Maha Elgenaidi will speak at this event examining faith-based responses to President Trump's executive orders and their social, legal, and political impact on the Muslim community. Get more details 
at our site
.
Final Event of the Commonwealth Club's
"Understanding Islam" Series – May 22nd in Palo Alto

ING Executive Director Maha Elgenaidi will participate in the final event of the Commonwealth Club's "Understanding Islam" speaker series at the Embarcadero Room of the Rinconada Library in Palo Alto at 7 p.m. on May 22. You can
register here
and find more details 
on our site
.
Highlights of Past Events​
Muslim-Jewish Cooking Series Community
Dinner Builds Friendships Over Food
Over 50 members of South Bay Muslim and Jewish communities came together on Sunday, May 7th at Congregation Shir Hadash in Los Gatos to build relationships in the best way possible — over food! Since March of this year, a group of Jewish and Muslim women have gathered at interfaith cooking events where they learned new recipes from one another's faith traditions and cultural backgrounds. Sunday's dinner represented the finale of the cooking series.
"Muslims and the Modern World Today" Course Taught
by ING Director Begins at Santa Clara University

ING Executive Director Maha Elgenaidi taught the first meeting of a new course at Santa Clara University's on Tuesday, May 9th. Over the next five weeks, the course "Muslims and the Modern World Today" will explore what Muslims believe and how they practice their faith, areas of widespread misunderstanding and misrepresentation, including jihad, terrorism, and the status of women in Islam, and the sources of Islamophobia and how we can bring about a more balanced understanding of Muslims and Islam. You can find additional information about each class meeting in the upcoming events section below.