Educator Webinar: Supporting Your Diverse Classroom
and Resources for Teaching About Islam
Wednesday January 27th, 3:30-4:30pm PST
ING is excited to convene an upcoming Educator Webinar: Supporting Your Diverse Classroom and Resources for Teaching About Islam. This webinar is co-sponsored by the Religious Freedom Center at the Newseum Institute, The Sikh Coalition, Thirteen WNET New York, Unity Productions Foundation, the Tanenbaum Center for Interreligious Understanding, Teaching Tolerance, the Muslim Public Affairs Council, the Islamic Society of North America, and the Council on American-Islamic Relations.
Tailored for teachers and others involved in education, expert guests will explore what the First Amendment says around teaching about religion in public schools, reputable resources for teachers and educators to use in educating about Islam and World Religions, and best practices for upholding a safe and inclusive learning environment for all students.
ING Deputy Director-Programs Sean Rose, Content Director Ameena Jandali, and Affiliate Director Marcia Beauchamp will present. The webinar runs from 3:30 PM to 4:30 PM Pacific time. Special guests include:
Dr. Charles Haynes, Vice President of the Newseum Institute and Executive Director of the Religious Freedom Center
Daniel Tutt, Director of Programs, Unity Productions Foundation
Sara Wicht, Senior Manager of Teaching and Learning, Teaching Tolerance
Sandy Goldberg, Education Director, WNET [PBS Affiliate]
Kim Keiserman, Education Program Associate, Tanenbaum Center for Interreligious Understanding
Roula Allouch, National Board Chair, Council on American-Islamic Relations
Arjun Singh, Director of Law and Policy, Sikh Coalition
[This webinar is almost fully-booked. Click here to register today!]
Religious Worlds of New York: Teaching the
Everyday Life of American Religious Diversity
From our friends at the Interfaith Center of New York: Calling all K-12 teachers at public, private, and faith-based schools! You are invited to apply for a National Endowment for the Humanities (NEH) summer institute for school teachers from July 11th to 29th at Union Theological Seminary in Manhattan.
Religious Worlds of New York: Teaching the Everyday Life of American Religious Diversity will bring 25 teachers from throughout the United States to New York City to work with leading scholars of religion, meet with diverse religious leaders, visit local houses of worship, and explore the religious life of the city. This unique combination of classroom and community-based education will:
Introduce teachers to American religious diversity
Help them distinguish between academic and devotional approaches to the study of religion
Offer them strategies for teaching about contemporary religious life
Past participants describe the institute as "my best professional development experience ever" and "one of the best learning experiences of my life". NEH summer scholars will receive a $2,700 stipend to help pay their travel, housing, and living expenses for the duration of the institute.
Applications are due by March 1, 2016. For more information and application materials, please visit www.religiousworldsnyc.org.
Four Ways To Make Schools
Safer For Muslim Students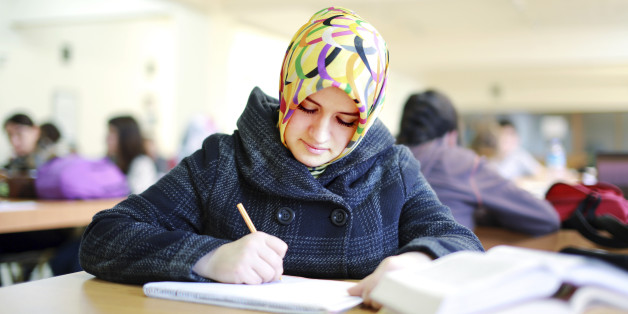 Jessica Winegar, a Professor of Anthropology, Middle East, and North African Studies at Northwestern University, has
shared an editorial
regarding her concern for anti-Muslim bigotry that manifests itself in our schools. She fears for her own young son, especially, and how his safety is intrinsically connected to how educational institutions approach the issue. She provides a series of suggestions that we thought worth sharing with all of you, as educators are often on the front lines of preventing, addressing, and correcting bullying behavior. You can read the full article
here
.