Special Opportunities for
High School and Undergraduate Students
ING Summer Internships With Stipends
Applications Due June 9th
Highlights of Past Events​
Reflections on Ramadan for Shavuot Study Group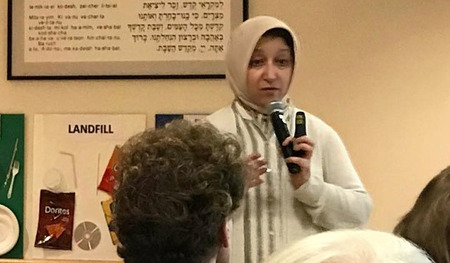 On Tuesday, May 30th, ING Executive Director Maha Elgenaidi joined Congregation Shir Hadash for a late night program about Shavuot, the Jewish festival which celebrates both the offering of the first fruits in the Temple and also the giving of the Torah at Mount Sinai. Maha delivered a short presentation about the Muslim month of Ramadan and then discussed parallels and differences between it and Shavuot.
Overview on Islam and Muslims
for the Buddhist Churches of America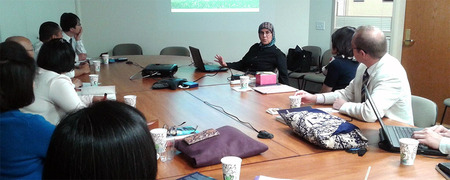 ING Content Director Ameena Jandali delivered an overview on Islam and Muslims to leaders of the Buddhist Churches of America in Berkeley on Sunday, May 28th. Participants were eager to learn about the subject and asked excellent questions on a variety of issues.
Commonwealth Club's "Understanding Islam" Series
Wraps Up With Dialogue on Women and Islam
On May 22nd, ING Executive Director Maha Elgenaidi appeared with author Sumbul Ali-Karamali and Santa Clara County Supervisor Joe Simitian at the final event of the Commonwealth Club of California's "Understanding Islam" speaker series in Palo Alto. She and Sumbul fielded a wide range of audience questions ranging from Qur'anic inheritance laws to the wage gap to the debate between culture and religion. It was an incredible conversation.
Our deep thanks to the Commonwealth Club and Supervisor Joe Simitian for organizing the series! You can find podcasts of the three events here.
Community Conversation on Faith-Based
Responses to Anti-Muslim Executive Orders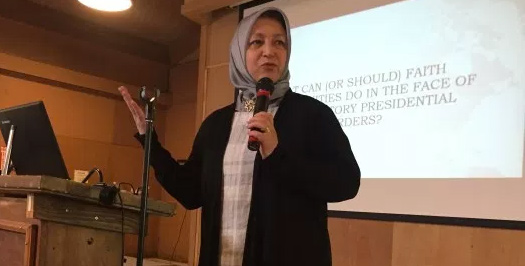 Photo courtesy Eric Kurhi/San Jose Mercury News
On May 21st, ING Executive Director Maha Elgenaidi spoke at an important community-level conversation about appropriate faith-based responses to President Trump's executive orders and their social, legal, and political impact on the Muslim community. The event was covered by the 
San Jose Mercury News
.
Executive Director Maha Elgenaidi Interviewed on
the American Leadership Forum of Silicon Valley Podcast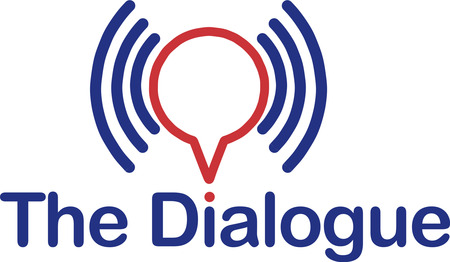 American Leadership Forum (ALF) – Silicon Valley Leader Affinity Group members Maha Elgenaidi, Father Jon Pedigo, and Rabbi Dana Magat recently spoke on the ALF's podcast at a very personal level about race, bigotry, and the power of listening. These unlikely allies came together to support one another, and in the process, envisioned a strategy to heal the fracture of perceived difference in our community. You can 
listen to the podcast here
.
Ramadan Webinar for Corporate Managers and School Staff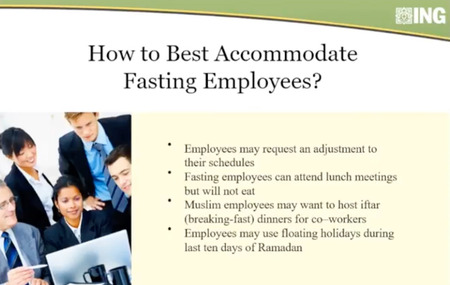 The holy month of Ramadan, during which Muslims around the world fast from dawn to sunset, began last week. Watch this webinar to:
Coordinated by ING Interfaith Coordinator Kate Chance, speakers included Ameena Jandali from ING, Tim Brauhn from ING (representing Shoulder to Shoulder), Jeff Eagan from Se7enfast, and Faizan Syed from CAIR-St. Louis.