Upcoming Events
Muslim-Jewish Cooking Series Part 2:
Community Dinner – Sunday, May 7th in Los Gatos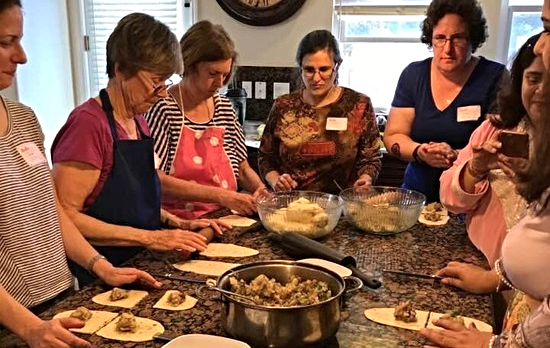 There's no better way to build relationships than over food. Since March of this year, a group of Jewish and Muslim women have gathered at interfaith
cooking events
where they learned new recipes representing one another's faith traditions and cultural backgrounds. Now we will conclude this series by opening up to both communities at large and inviting all–men, women, children–of these traditions to come together for a 
shared potluck
. Join us on Sunday, May 7th at Congregation Shir Hadash in Los Gatos!
Commonwealth Club's "Understanding Islam" Series 

Engaging in Interfaith During Ramadan
Webinar – May 10th at 11 AM Pacific Time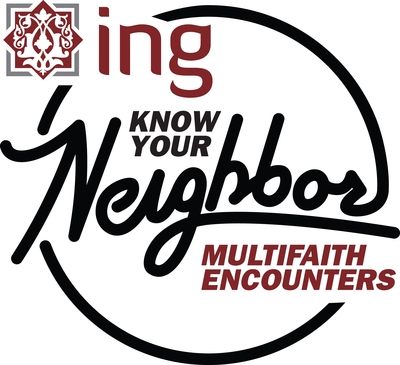 Facilitated by ING's Interfaith Coordinator Kate Chance, this Know Your Neighbor: Multifaith Encounters webinar will explore various ways that mosques, Muslims, and their allies can engage in interfaith work during Ramadan, with a particular focus on inviting other faiths to participate in Ramadan events. Speakers list forthcoming. Register for this webinar at our site.
INGYouth Speakers Training for Western
Massachusetts (Springfield) – Saturday, May 13th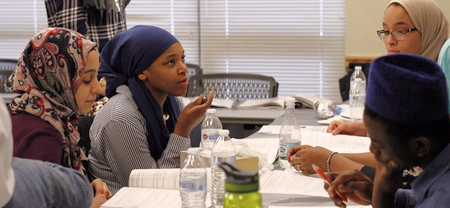 The INGYouth Program certifies young American Muslim leaders as speakers while giving them tools to prevent and respond to bullying and supplement education about Islam and Muslims. Join us on Saturday, May 13th for a special Youth Speakers Training in Springfield, Massachusetts. The event is co-sponsored by Critical Connections, the Islamic Society of Western Massachusetts (ISWM), and the Islamic Council of New England. Youth and parents can 
register here
 — this workshop will fill up quickly!
President Trump's Executive Orders and the Muslim
Religion – What You Can Do: Sunday, May 21st

ING Executive Director Maha Elgenaidi will speak at this event examining faith-based responses to President Trump's executive orders and their social, legal, and political impact on the Muslim community. Get more details at our site.
Highlights of Past Events
"Sacred Solidarity: Have Faith Not Fear" May Day Event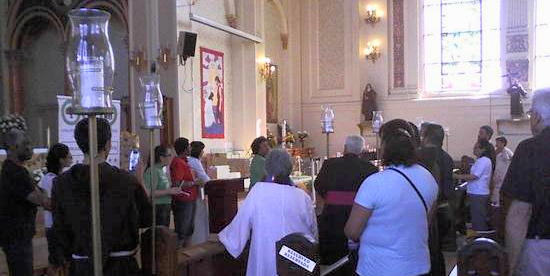 ING Content Director Ameena Jandali took part in a May Day "Sacred Solidarity: Have Faith Not Fear" event at St. Elizabeth Church in Oakland on May 1st where she joined other clergy and lay people to talk about justice and mercy for immigrants in all faith communities, including the role of immigration in the Islamic tradition.
Muslim-Jewish Cooking Series Holds Second Meeting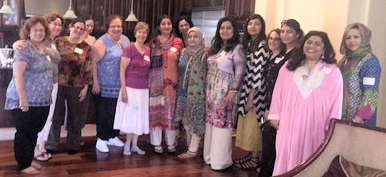 On Sunday, April 30th, the Muslim-Jewish Cooking Series held its second meeting. The women who gathered together spoke about their culinary traditions in the context of their religions. You can view a slideshow from the meeting
here
. Our deep thanks to Shaz Imran Bidiwala for the photos!
Catholic-Muslim Partnership Launches in San Jose
In the 2016 Presidential Election, 70% of white Catholics voted for Donald Trump and surveys find that Catholics also have some of the least favorable views of Islam. So how are these two communities responding? On Saturday, April 29th, Muslims and Catholics met in San Jose to create institutional partnerships to educate, promote dialogue, and work together in service. ING Executive Director Maha Elgenaidi joined San Jose Diocese Bishop Patrick J. McGrath, Shaikh Alaeddin ElBakri, Samina Sundas from the American Muslim Voice Foundation, Moulana Nabi Raza Abidi from the SABA Islamic Center, and board members from most area mosques to launch this initiative. May the union be a model of peace and harmony between religions.
ING Executive Director Interview With League of Women Voters and American Leadership Forum of Silicon Valley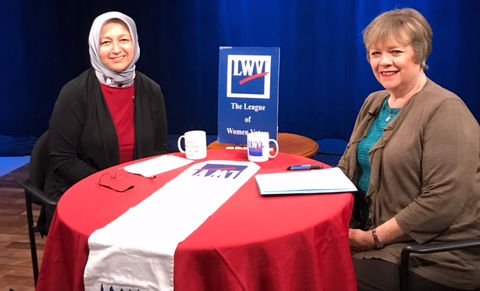 ING Executive Director Maha Elgenaidi appeared in two interviews on Thursday, April 27th. She participated in an American Leadership Forum (ALF) of Silicon Valley Podcast with Father Jon Pedigo, Rabbi Dana Magat, and Suzanne St. John-Crane, the CEO of ALF. The podcast can be found at the
ALF site
. She later appeared on the League of Women Voters' program "Insights and Perspectives." That interview can be streamed on the 
CreatTV website
and will air on the following dates and stations:
Mondays – May 8th and 22nd on Channel 30 at 7:30 PM
Wednesdays – May 10th and 24th on Channel 27 at 5:30 PM
Sundays – May 14th and 28th on Channel 30 at 4:30 PM