Muslims and Jews Unite Amid Tense Political Environment
Over 300 Bay Area Muslims and Jews representing two dozen synagogues, mosques, and non-profits gathered on Sunday, February 26th at Peninsula Temple Sholom in Burlingame. They came to stand together against religious bigotry and, more importantly, stand up for each other in the face of rising Islamophobia and anti-Semitism. You can watch ING's Executive Director Maha Elgenaidi's remarks at the event here, and Rabbi Nathaniel Ezray of Temple Beth Jacob's remarks here.
The event was reported on by KCBS Radio and the Jewish News of Northern California, as well as the Bay Area's largest Chinese-language newspaper Sing Tao Daily. You can read a translated version on our site.
Ash Wednesday Marks Beginning of Christian Season of Lent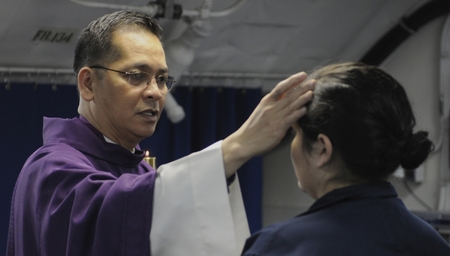 Today is Ash Wednesday, which kicks off Lent, a season of prayer, penitence, and fasting for Christians around the world. Lent lasts for 40 days and ends with the Easter celebration on Sunday, April 16th this year. During Lent, Christians call to mind their transgressions and sins while remembering the sacrifice of Jesus Christ, and many give up a particular vice or pleasure, such as their favorite food, alcohol, angry speech, or smoking. In this contemplative time, we wish our Christian friends a prayerful and rewarding Lent.
Lent also begins a roughly 90-day period of several holidays that cuts across all the major religions ending with Ramadan in June. To help kick off the season, ING's Executive Director Maha Elgenaidi will speak tonight at an interfaith prayer service in San Jose organized by the San Jose Catholic Diocese and the Silicon Valley Interreligious Council.
ING Staff and Affiliates Complete Robust Media
Training Program to Extend Reach and Impact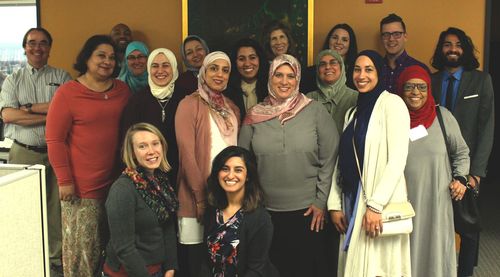 ING staff and representatives from ING affiliates in seven states came together this past weekend to engage in a robust media training program run by ReThink Media, an agency that builds the communications capacity of nonprofit think tanks, experts, and advocacy groups working towards a strong, pluralistic democracy. Attendees participated in sessions on pitching news stories, writing and submitting op-eds and other articles, best practices for broadcast interviews, and positioning oneself as a subject matter expert. We firmly believe that with these new skills and tools, the reach and impact of ING and its affiliates will increase and contribute to education and interreligious engagement across the country.
Interfaith Panel at Menlo Park Library

ING's Interfaith Coordinator Kate Chance facilitated an Interfaith Speakers Bureau (IFSB) panel last weekend at the Menlo Park Library. To schedule an IFSB panel for your school, faith community, or civic organization, visit our site.
Register Soon for Our Upcoming Halaqa-Seder Program
and Explore the Exodus Story for Muslims and Jews:
Sunday, April 2nd in Redwood City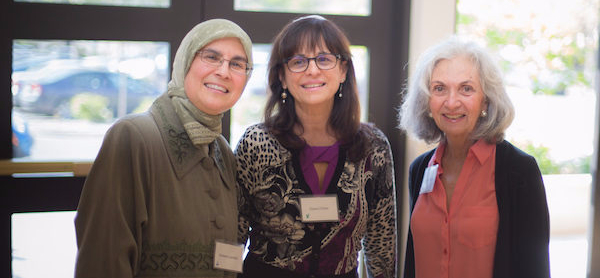 You are cordially invited to our upcoming Halaqa-Seder program to be held Sunday, April 2nd at Congregation Beth Jacob in Redwood City, California. The evening includes lively readings of the Exodus Story in both the Quran and Torah, interfaith table conversations and a delicious Halal/Kosher dinner all shared among members of the Muslim and Jewish communities. This event will be at capacity, so please
reserve your seats ASAP
.