International Women's Day March in San Jose
Features ING Speaker Sobia Sultan, MD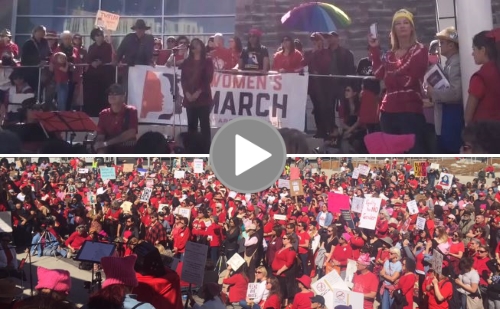 Dr. Sobia Sultan, a pediatrician and member of ING's
Islamic Speakers Bureau
, presented remarks at the "Day Without A Woman" rally at San Jose City Hall on Wednesday, March 8th. The event was held in conjunction with International Women's Day. At ING, we celebrate Women's History Month just like every other month — by highlighting the incredible stories of female Muslim leaders throughout history. Check out our
Muslim Women Beyond the Stereotypes
curriculum for the full story.
ING Holds Press Conference Denouncing
Revised Travel Ban With Interfaith Partners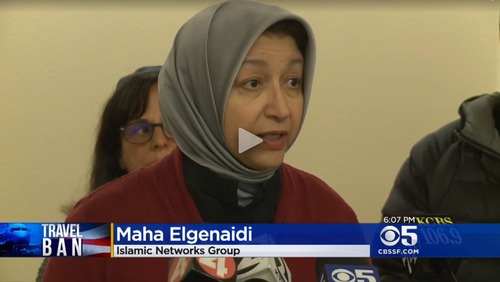 On Monday, March 6th, ING joined representatives from the Council on American-Islamic Relations, the Silicon Valley Interreligious Council, the Jewish Community Relations Council, the Catholic Diocese of San Jose, the Services, Immigrant Rights & Education Network (SIREN), and others for a press conference expressing deep concern about the revised travel ban signed last week. The event was attended by media teams from every major television station in the area as well as radio and print outlets. You can watch a KCBS 5 report on the press conference by clicking the image above or
using this link
. There's also a
report in Spanish from our friends at Univision 14
.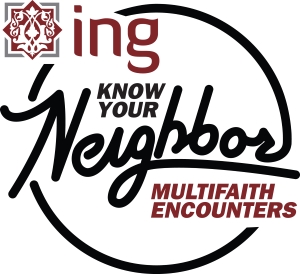 In response to the new executive order, ING's Know Your Neighbor: Multifaith Encounters coalition updated and released its statement calling on the government to affirm core religious and American values. You can
read the full statement here
.
Upcoming INGYouth Workshops
Fremont, CA This Saturday, March 11th
Philadelphia & South New Jersey, March 18th & 19th

In light of increasing bullying of Muslim students, we have scheduled more INGYouth Speaker Training Workshops across the country. Attendees are trained on becoming advocates for themselves and others who are bullied, learn how to present about Muslims and their faith, and how to respond to difficult questions about Islam. Workshops are open to students in the 7th-12th grades.
March 25th – Western Massachusetts (details forthcoming)
To request a workshop, contact INGYouth Coordinator Ishaq Pathan at [email protected] or 408.296.7312 x (130).
"Are my mom and dad terrorists?"
INGYouth Workshops Critical in Troubled Times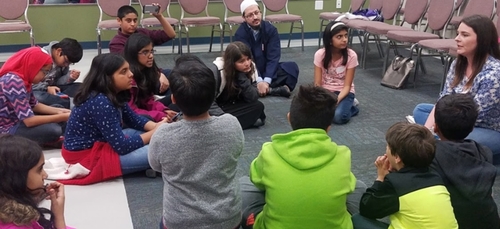 ING's Interfaith Coordinator Kate Chance recently wrote an article at the Huffington Post about how the first version of President Trump's travel ban in January deeply unsettled participants in an INGYouth Workshop in Houston, Texas who were already feeling the effects of Islamophobia in their community:
"Several of the youth missing from our workshop belonged to the burned-down mosque across town. The youth who couldn't attend this workshop—and those who could—were facing something far more dangerous than a schoolyard bully." – Kate Chance 
Know Your Neighbor: Multifaith Encounters
Webinar Available: Interfaith 101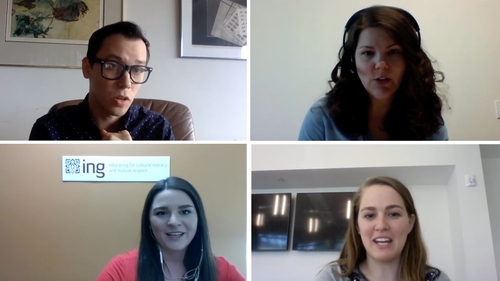 ING's Know Your Neighbor coalition convened a webinar facilitated by Interfaith Coordinator Kate Chance that featured prominent interfaith organizations who gave their tips and tricks for interfaith efforts, such as sharing tools for starting an interfaith group and ways to foster ongoing interfaith efforts. We were joined by Megan Lane of the Interfaith Youth Core, Sari Heidenreich of the United Religions Initiative–North America, and Skyler Oberst of the Spokane Interfaith Council. Sign up for the latest updates about Know Your Neighbors here.
ING's Islamic Speakers Bureau Reaches Thousands
of Diverse Audiences Members Since January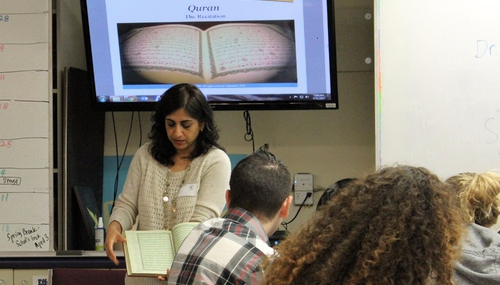 "During the ING presentation, I thought about how Islam is very similar to Judaism and how we should understand Islam more. I thought that we should be able to know about a religion that is so similar to ours especially because it is so misunderstood."
– High School Student

ING's Muslim speakers have already delivered over 50 presentations in schools, universities, rotary clubs, houses of worship, and other venues this year, and we're already scheduled to do 20 more—and requests are coming in daily. To request a presentation about Islam and Muslims, use this form. To request an interfaith panel, use this form.
Register Soon for Our Upcoming Halaqa-Seder Program
and Explore the Exodus Story for Muslims and Jews:
Sunday, April 2nd in Redwood City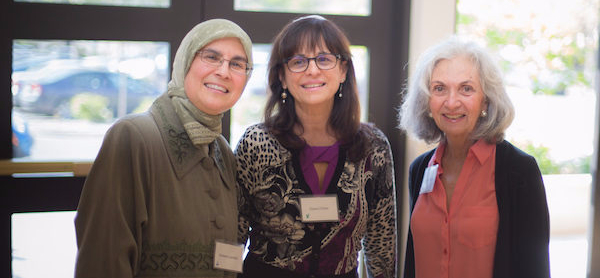 You are cordially invited to our upcoming Halaqa-Seder program to be held Sunday, April 2nd at Congregation Beth Jacob in Redwood City, California. The evening includes lively readings of the Exodus Story in both the Quran and Torah, interfaith table conversations and a delicious Halal/Kosher dinner all shared among members of the Muslim and Jewish communities. This event will be at capacity, so please
reserve your seats ASAP
.