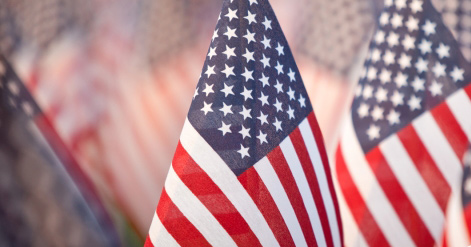 For the past sixteen years, our country has remembered 9/11/01 in different ways. For those who lost loved ones in these attacks, the commemorations bring a pain that time will never heal. Our hearts and prayers are with them today.While some have and continue to use the attacks of 9/11 as a reason to hate and demonize Muslims, an even larger segment of our population — representing the best of what America stands for — instead recognized the need to reach out and get to know their neighbors.
Coming together as diverse Americans to get to know and to learn from one another is what ING is all about. Our Islamic Speakers Bureau gives people the opportunity to encounter practicing Muslims and to learn first-hand what their faith is all about. Our Interfaith Speakers Bureau does the same in the context of America's religious pluralism where we address topics such as "shared values" and "living the faith." Our INGYouth Program empowers young American Muslims to share knowledge of their faith and community with their peers. And our Know Your Neighbor: Multifaith Encounters coalition, now comprising nearly 90 organizations nationwide, brings Americans of diverse religious and cultural backgrounds together for mutual understanding and relationship.
At ING, we will observe this tragic anniversary by continuing the work which we were founded to do: building interreligious and intercultural understanding. For that understanding is the most powerful response to the purveyors of hate behind the attacks of 9/11 and all other crimes motivated by hate, regardless of their perpetrators. While the challenges over the past 16 years have been many and often daunting, we know that this path is the only way forward for our nation and the world. We hope you will continue to support us on this path.
Maha Elgenaidi
Executive Director



#KnowYourNeighbor


Join us in Our Back-to-School Campaign
Thursday September 7 – Friday September 15
Our reach so far is 1.5 million!
The first four days of the Know Your Neighbor Back-to-School Campaign have produced incredible results, with over 1.5 million impressions so far. Working together with nearly ninety national partners, we're excited to launch the Know Your Neighbor Back-to-School social media campaign between Thursday, September 7th and Friday, September 15th, 2017 in an effort to share best practices to help educators, students, and parents create more inclusive classrooms and schools. Learn more here: www.ing.org/KYN-school.
We invite you to participate in this campaign by:
Students, parents or educators: creating your own videos and posts sharing best practices, best resources, and concerns regarding creating inclusive classrooms and post them on social media using #KnowYourNeighbor. View examples and tips here: www.ing.org/KYN-school
Organizations: sharing your organization's resources on creating inclusive classrooms and schools on social media using #KnowYourNeighbor. Resources could include curriculum, lesson plans, materials, datapoints, and success stories.
Everyone can participate by: sharing SAMPLE videos, posts, tweets, and images that we've created for the campaign. View them here: www.ing.org/KYN-school
We hope you will join us in this effort towards making our schools and classrooms more inclusive! For more information, write to Interfaith Manager Kate Chance at [email protected]