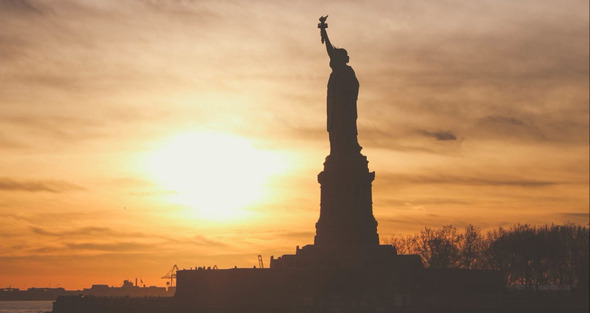 President's Pejorative Remarks About Other Countries Show Need for Increased Knowledge about Immigrants to the United States and Intercultural Exchange
Recent remarks by President Trump that degraded "s**t-hole countries" and called for more Norwegian immigrants instead of Africans and Latin Americans run counter to the United States' traditional motto of "E pluribus unum", which means "out of many, one." We are made stronger and more prosperous by our diversity and pluralism, whether in skin color, language, or religious belief.
ING Executive Director Maha Elgenaidi said, "I pray that President Trump has the chance to learn more about the contributions of immigrants and their value to our nation's growth and prosperity. In response to his comments, we've created posts and tweets that educate him and the American public on the fact that America is a land of many immigrants, who subscribe to the same values as all Americans in hard work, faith and strong community; and that without them, we would not be the great nation we are today."
From a simple economic standpoint, immigration is a practical necessity. In 2014, immigrants to America contributed $105 billion in state and local taxes and nearly $224 billion in federal taxes and held almost $927 billion in consumer spending power. Exposing our fellow citizens to these facts is important, but we can do more.
On January 8th, the Know Your Neighbor: Multifaith Encounters program launched its New Year's Resolutions Campaign in an effort to encourage Americans of all ethnic, religious, and political backgrounds to take strides towards being kinder to others across lines of difference. The campaign runs through Monday, January 15th, and has already reached over 1 million people. President Trump's unfortunate remarks, and the attitude they expose, make this effort all the more urgent.
As we head into the weekend commemorating the Reverend Dr. Martin Luther King, Jr., we reflect on his repeated calls to create the beloved community. We need to take to heart such words as these: "Without love, there is no reason to know anyone, for love will in the end connect us to our neighbors, our children and our hearts."
At a time when the dictum of "America first" sounds like a war drum of "whites only," it is critical that we reach across our divisions and work toward a more peaceful and equal society and world that reflects our nation's motto: "E Pluribus Unum" — "Out of Many, One."