Special Opportunities for
High School and Undergraduate Students
ING Summer Internships With Stipends
Applications Due June 9th
This year, the
ING internship program
is offering opportunities for high school (as young as 14 years of age) and undergraduate students up to age 25. We are currently recruiting for our
INGYouth and INGInterfaith programs
. Applications will be accepted till June 9. Start date is Monday, June 19.
Upcoming Events
Corporate Managers and School Staff, Here's What You Need
to Know About Ramadan, Which Starts This Year On May 27th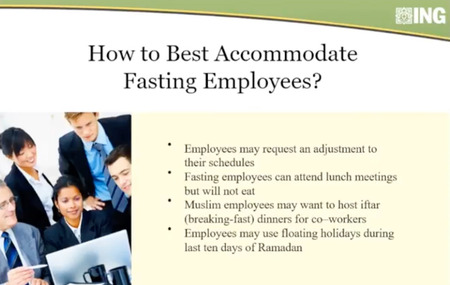 The holy month of Ramadan, during which Muslims around the world fast from dawn to sunset, begins this year on May 27th. Watch this webinar to:
Coordinated by ING Interfaith Coordinator Kate Chance, speakers included Ameena Jandali from ING, Tim Brauhn from ING (representing Shoulder to Shoulder), Jeff Eagan from Se7enfast, and Faizan Syed from CAIR-St. Louis.
Community Leaders and Mosques, Here Are
Tips for Running Interfaith Iftar Events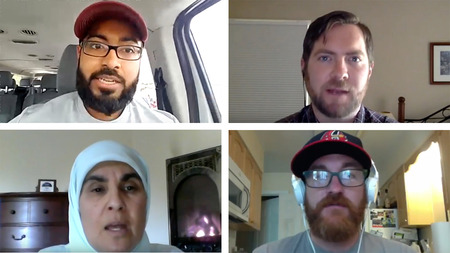 You can also view the full webinar here.
President Trump's Executive Orders and the Muslim
Religion – What You Can Do: Sunday, May 21st

ING Executive Director Maha Elgenaidi will speak at this event examining faith-based responses to President Trump's executive orders and their social, legal, and political impact on the Muslim community. Get more details 
at our site
.
Final Event of the Commonwealth Club's "Understanding Islam"
Series – Monday, May 22nd in Palo Alto

ING Executive Director Maha Elgenaidi will participate in "Women and Islam", the final event of the Commonwealth Club's "Understanding Islam" speaker series at the Embarcadero Room of the Rinconada Library in Palo Alto at 7 p.m. on May 22. You can register here and find more details on our site.
Compassionate Conversations, Mindful Actions:
Mindful Conversations, Compassionate Actions: Sunday, June 4th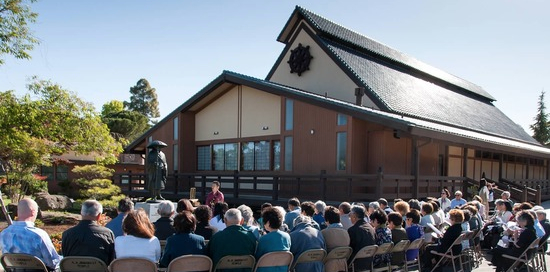 ING Executive Director Maha Elgenaidi will participate in this interfaith dialogue event at the Mountain View Buddhist Temple on June 4th featuring Rabbi Dana Magat from Temple Emanu-El, Father Jon Pedigo from the Diocese of San Jose, and Mariellen Yoshino, the Senior Pastor at the Los Altos United Methodist Church. The group will discuss basic overviews of their religious traditions and speak about how we can work together to inspire compassion and peace.
Duke University Summer Institute for 6-12th Grade Educators:
New Perspectives of Islamic History
June 25-29 – Applications Due May 26th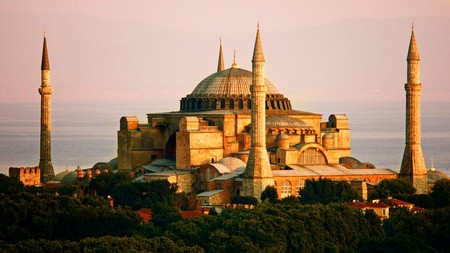 Join Omid Safi and the Duke University Islamic Studies Center for a 
five-day workshop this summer (June 25-29)
 designed to introduce teachers to key themes in contemporary Islamic Studies. The program explores overviews of the Safavid and Ottoman empires and their modern counterparts in Iran and Turkey, as well as the impact of Islam in America today. Teachers will engage with scholarly texts, learn about classroom resources, and participate in experiential learning activities such as visiting a mosque. This program is open to all currently practicing educators teaching grades 6-12 who will be teaching in the next consecutive school year. Application deadline is Friday, May 26, 2017 at 5:00pm EST.
Highlights of Past Events​
ING Executive Director at University of California
at Santa Cruz's Noel Q. King Memorial Lecture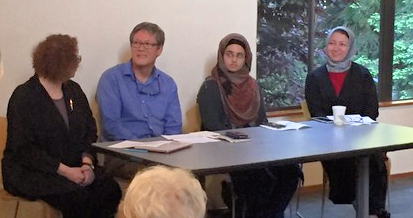 ING Executive Director Maha Elgenaidi spoke at the University of California at Santa Cruz' 2017 Noel Q. King Memorial Lecture titled, "Welcome the Stranger". She spoke about what religion tells us of the immigrant experience and addressed connections between our faiths and "the other". Maha then participated in a panel discussion with Punit Khalsa of UC Santa Cruz's Sikh community and Father Jon Pedigo, Director for Peace and Justice and Coordinator for Justice for Immigrants in the Diocese of San Jose. The panel was moderated by University Provost Elizabeth Abrams.
INGYouth Workshop and Speakers Training
in Massachusetts Draws Large Group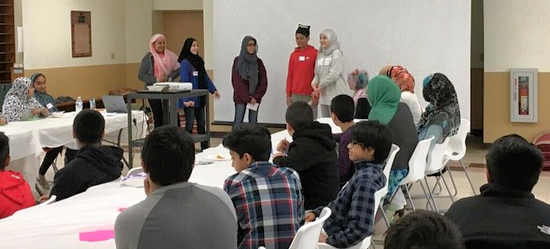 On May 13th, INGYouth Coordinator Ishaq Pathan led a workshop and speakers training for a group of 29 American Muslim high school students in West Springfield, Massachusetts. Participants explored bullying scenarios and practiced interventions (complete with hilarious skits) before delivering mock presentations on Muslim contributions to civilization, Muslim women, and the history of Islam in the United States. Some of the attendees will complete their INGYouth Speaker training next month and be certified to deliver those presentations to audiences in their communities and schools. The event was co-sponsored by Critical Connections, the Islamic Society of Western Massachusetts (ISWM), and the Islamic Council of New England.
Bathing the Buddha Ceremony at Chung Tai Zen Center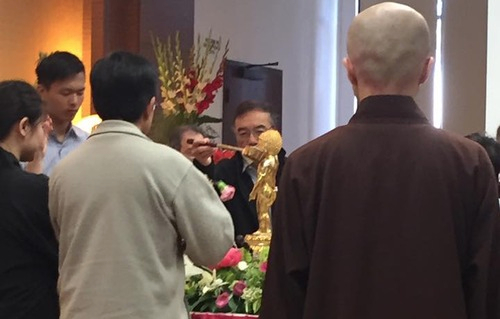 ING Director Maha ElGenaidi made brief remarks on Sunday, May 14th at the Buddha's Birthday and Bathing Ceremony at the Chung Tai Zen Center in Sunnyvale. The ceremony was followed by a large community luncheon.
Commonwealth Club Event: "Fear of a Faith: Sharia,
Surveillance, Terrorism, and the Muslim Ban"

ING Content Director Ameena Jandali joined Jihad Turk, President of Bayan Claremont Islamic Graduate School for a Commonwealth Club panel moderated by Santa Clara County Supervisor Joe Simitian. The sold-out event was titled "Fear of a Faith: Sharia, Surveillance, Terrorism and the Muslim Ban." Mr. Simitian began by asking questions about terrorism, sharia, and other hot button issues before opening up to questions from the audience. A recording of the panel discussion
can be heard here
.