NEW! Muslim Parent Webinar:
Supporting Your Child in School
About thirty minutes long and split into two parts for easy viewing, the webinar covers challenges of Muslim students and how parents can support their children in these difficult times. The presenters are ING's Content Director Ameena Jandali and INGYouth Coordinator Ishaq Pathan. This webinar includes loads of resources for parents, but it is also valuable for educators.
Maha Elgenaidi Speaks at Shabbat Celebration for Purim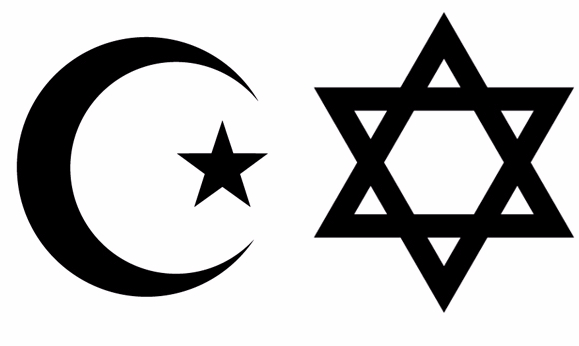 ING Executive Director Maha Elgenaidi spoke during Shabbat services at Kol Emeth Conservative synagogue in Palo Alto on Saturday, March 11th, which is the beginning of the Jewish holiday of Purim. She said:
"I'm deeply honored to have been invited to speak to you this morning on the day that you celebrate Purim, a festive remembrance of one of the greatest events of salvation of the Jewish people, and one that came through a woman's courage. Esther, I understand, put her own life on the line when she went to the Persian king to intercede for her people against a sinister plot of genocide.
While Esther does not appear in Islamic tradition, Muslims have many examples of bold and courageous women who spoke up and acted for God and for humanity even at the expense of their own life. I'd like to talk to you about the one that I think comes closest in spirit to Esther, a woman who plays a key role in the Quranic version of the Exodus story."
You can read the rest of Maha's post on our staff blog.
St. Mark's Series on Abrahamic Traditions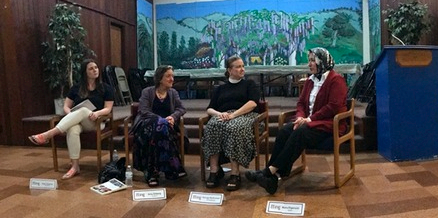 On Tuesday, March 14th, ING kicked off a new lecture series in partnership with St. Mark's Episcopal Church in Santa Clara as a way of inviting the public in a conversation about the role of religion in the public square. ING's Executive Director Maha Elgenaidi and Interfaith Coordinator Kate Chance were joined by Rabbi Amy Eilberg, the first female rabbi ordained in Conservative Judaism, and Reverend George Ann McDonnell, rector at St. Mark's Episcopal Church. The first conversation set the foundation of the series by addressing the basics of Judaism, Christianity, and Islam as they relate to each other. Future lectures will cover extremisms and fundamentalisms on
Tuesday, March 21st
as well as the shared values and future of Judaism, Christianity, and Islam on
Tuesday, March 28th
.
INGYouth Workshops From California to Michigan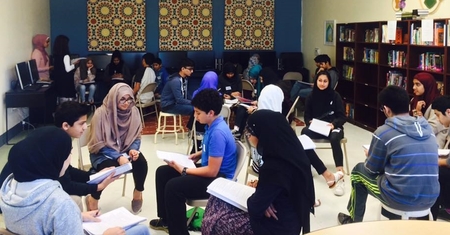 In late February, ING conducted an INGYouth Speakers Training with a group of 7th-10th grade students in Michigan. And this month, ING hosted an INGYouth Speakers Training in Fremont, California that had dozens of participants representing every grade in middle and high school. We're about to conduct workshops in the southern New Jersey and Philadelphia area this weekend where registration is still open. See below for more info.
April 22nd – Chicago (details forthcoming)
TBA – Western Massachusetts (details forthcoming)
To request a workshop, contact INGYouth Coordinator Ishaq Pathan at [email protected] or 408.296.7312 x (130).
Young Bay Area Muslims Needed for Islamophobia Survey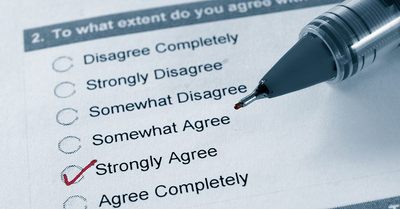 Our colleague Areeza Ali is conducting a study that explores the psychological impact of Islamophobia on Muslim Americans. This data will allow mental health providers and advocates of the Muslim community to develop a deeper and more nuanced understanding of the unique mental health challenges and needs of the Muslim community. The interview process includes an in-person interview that is one hour in length. In order to be eligible for this study, participants will need to:
(a) self identify as a Muslim American
(b) be an adult age 18 and up
(c) be able to read, write, and speak English
(d) living in the Bay Area
(e) be willing to discuss their experiences of religious discrimination and the impact this has had on one's mental health
Please contact Areeza at [email protected] if you can participate. Thank you!​
Menlo Park Jesuit Educator Workshops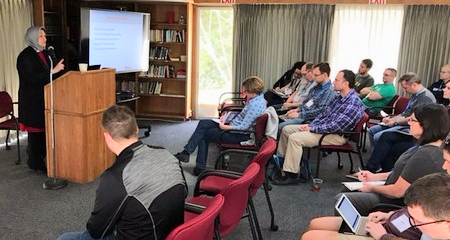 ING's Executive Director Maha Elgenaidi presented to over 70 Jesuit teachers and education directors at a Menlo Park retreat for the Jesuit Schools Network on Monday. Maha delivered an interactive workshop about prevailing Islamophobia including the roots of anti-Muslim stereotypes and another workshop about the complex relationships between Islam and women, jihad, and shariah.