Upcoming Events
Teacher Appreciation Week is May 8th to 12th and
May 10th is California Day of the Teacher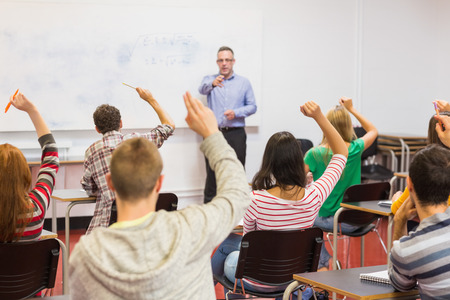 Teachers occupy an outsized place in our modern conscience. They teach us, yes, but more importantly, they teach us how to learn — how to become educators ourselves. At ING, we celebrate the educators in our personal and professional lives because they are an integral part of creating a healthy, peaceful society. We tailor our educational products to them, because they know what is best.
Teacher Appreciation Week is May 8th to 12th this year, with May 10th being California Day of the Teacher. Take some time to thank the teachers who have changed your life, especially if they've helped you change the lives of others, too. The California PTA has a list of easy "appreciation tips" to help you.
Muslim-Jewish Cooking Series Part 2:
Community Dinner – Sunday, May 7th in Los Gatos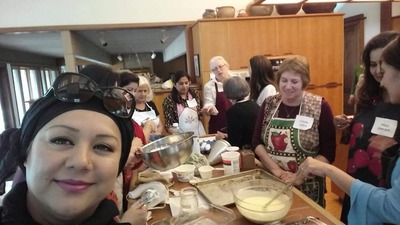 There have been two 
cooking events
 where Muslim and Jewish women learned new recipes representing one another's faith traditions and cultural backgrounds. Now we will conclude this series by opening up to both communities at large and inviting all–men, women, children–of these traditions to come together for a 
shared potluck
.
Commonwealth Club's "Understanding Islam" Series 

Engaging in Interfaith During Ramadan
Webinar – May 10th at 11 AM Pacific Time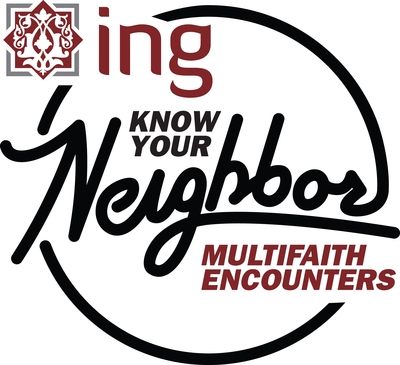 Facilitated by ING's Interfaith Coordinator Kate Chance, this Know Your Neighbor: Multifaith Encounters webinar will explore various ways that mosques, Muslims, and their allies can engage in interfaith work during Ramadan, with a particular focus on inviting other faiths to participate in Ramadan events. Speakers list forthcoming. Register for this webinar at our site.
INGYouth Speakers Training for Western
Massachusetts (Springfield) – Saturday, May 13th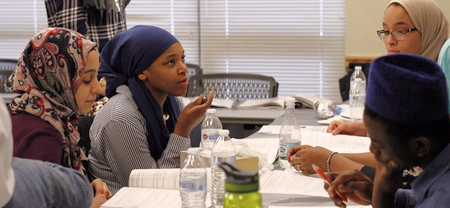 The INGYouth Program certifies young American Muslim leaders as speakers while giving them tools to prevent and respond to bullying and supplement education about Islam and Muslims. Join us on Saturday, May 13th for a special Youth Speakers Training in Springfield, Massachusetts. The event is co-sponsored by Critical Connections, the Islamic Society of Western Massachusetts (ISWM), and the Islamic Council of New England. Youth and parents can 
register here
 — this workshop will fill up quickly!
President Trump's Executive Orders and the Muslim
Religion – What You Can Do: Sunday, May 21st

ING Executive Director Maha Elgenaidi will speak at this event examining faith-based responses to President Trump's executive orders and their social, legal, and political impact on the Muslim community. Get more details at our site.
Highlights of Past Events
INGYouth Coordinator Ishaq Pathan Appeared on
KKUP Radio's "Meeting of the Ways" Program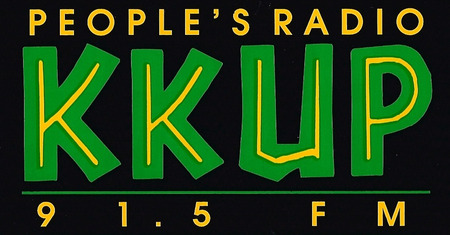 On Sunday, April 23rd, INGYouth Coordinator Ishaq Pathan appeared live on KKUP Radio's "Meeting of the Ways" program, hosted by Diane Solomon. He spoke about ING programs, issues that affect Muslim students in the Bay Area and beyond, and general misconceptions about Muslims. You can listen to a recording of the episode here.
Ameena on KALW Radio:
We Marched, We Rallied, Now What?
On April 20th, ING Content Director Ameena Jandali took part in a San Francisco panel called "We Marched, We Rallied, Now What" that was broadcast on KALW Radio 
(recording available here)
where she discussed growing Islamophobia and its impact on American Muslims. Ameena talked about ING's response to this Islamophobia with its various programs and resources which educate and clarify misconceptions and stereotypes.
She also discussed the silver lining in recent months with the outpouring of support for Muslims, rising intersectionality between marginalized groups, and increased interfaith solidarity. She also provided tips for allyship with one's Muslim neighbors. Ameena introduces ING in the beginning of the
recording
and then discusses the above issues between 16:00-23:35.