Global Citizens Conference
Friday, April 8th, 8:30 AM – 3:30 PM in Saratoga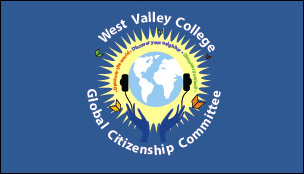 Being a Muslim in the Bay Area
Sunday, April 10th, 9:15 – 10:15 AM in Cupertino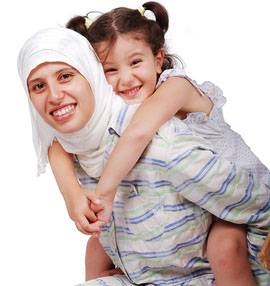 ING CEO Maha Elgenaidi will explore the current environment for Muslims living in the Bay Area. At the forum, she will discuss incidents of harassment and the issues facing the American Muslim community.  More information here.
Unlocking the Treasures of Abraham: Jews,
Christians and Muslims Examine Their Common God
Wednesday, April 13th, 6:30-8:30 PM in Napa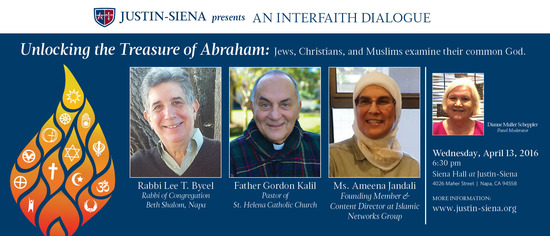 Community members are invited to the Justin-Siena campus for an interfaith dialogue: "Unlocking the Treasure of Abraham." In this special evening of faith sharing, Jews, Christians and Muslims examine their common God in a presentation and Q & A format moderated by Dianne Muller Scheppler. ING Content Director Ameena Jandali, Rabbi Lee T. Bycel and Father Gordon Kalil will be panelists. More information here.
Excavating Our Traditions: The Meaning of Work
Saturday, April 26th, 10:45 AM – 12:00 PM in Berkeley

ING Content Director Ameena Jandali will present on an interfaith panel at the "The New Story of Work: Politics, Spirituality, and Labor" conference. The panel will focus on sharing stories about the spiritual significance of work/labor gleaned from their respective traditions. More information here.
Answering Difficult Questions about Islam
and Muslims in the Current Political Environment
Saturday, April 16th, 12:30 – 4:30 PM in San Ramon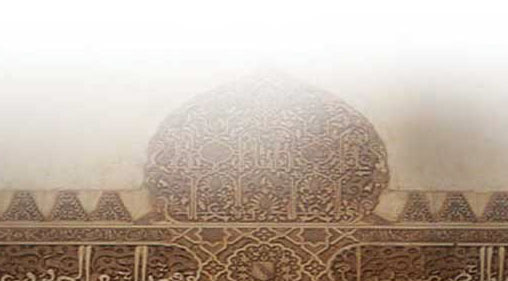 This day-long workshop will focus on guidelines, methodology and knowledge for understanding and responding to FAQs about Islam and Muslims. The workshop is suitable for ages high school and above. Attendees will receive a printed kit with answers to common FAQs. Registration fee: $10 which covers materials and coffee and snacks. Register today!
Faith of Our Neighbors: Islam
Sunday, April 17th, 3:30 – 6:00 PM in Morgan Hill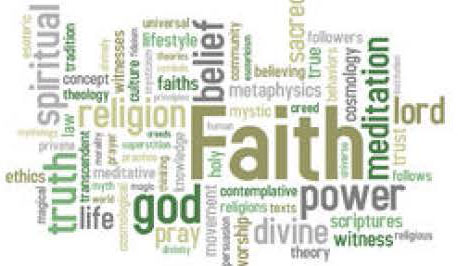 Learn about Islam, its beliefs and practices in the context of modern western societies and current affairs. A short presentation will be followed by an open Q&A session moderated by a panel of the Muslim, Jewish and Christian clergy. ING's Maha Elgenaidi will be a participating speaker. More information here.
Other Upcoming ING Events