What is the number one thing Muslim students ask for in today's current political environment? What do parents ask for?
For students, it is answers to difficult questions and educational tools about Islam either to give to their teachers or to present to their peers themselves.
For parents, it is educational tools for teachers and best practices on preventing and responding to harassment and bullying of their children when it occurs.
Since we launched the INGYouth program in 2015, at the urging of Muslim parents, we have held 12 workshops for 600 Muslim students in five states. The program consists of parallel tracks for Muslim students and their parents.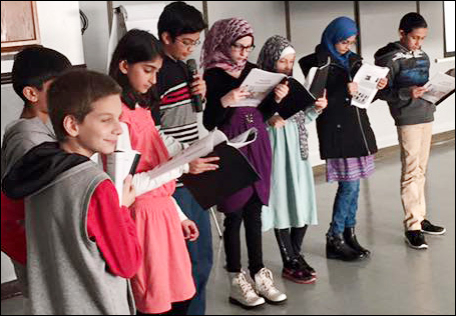 Students share their experiences with bullying, learn how to respond to difficult questions about Islam and Muslims, and practice delivering basic information to supplement curriculum relating to Islam and Muslims that students study in social studies. Topics include Getting to Know American Muslims and Their Faith, Muslim Contributions to Civilization, A History of Muslims in America and Muslim Women Beyond the Stereotypes.
Parents learn about Islamophobia and its impact on teaching about Islam and Muslims in school, student and parental rights, and best practices to get engaged in their children's schools.
These workshops are effective. From surveys of students who have taken them, we find that after a presentation:
The number of students who state they would alert a superior or a friend if they were bullied rises by 82 percent, while the number who state they would ignore the incident drops by 60 percent.
The number of students who state they would report bullying against them to an Islamic organization rose by 100 percent, while those who say they would alert a parent rose by 55 percent.
The number of students who view education as one of the ways to promote a more positive view of Islam and Muslims at school rises by 45 percent.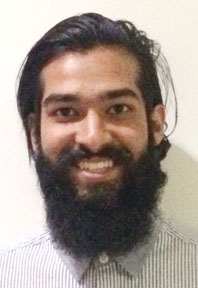 The demand for our workshops has increased tenfold in the current political environment, which led us to hire our first INGYouth Coordinator, Ishaq Pathan. Ishaq hails from New York, where he earned his B.A. in Anthropology, Education and Middle Eastern & Islamic World Studies. While in college, Ishaq served as the Senior Chapel Fellow; president of the Muslim Student Association; and co-founder of the All Beliefs Union, an organization dedicated to promoting dialogue between people from different religious and secular backgrounds.
Now that we have a full-time youth coordinator, we plan on holding more INGYouth workshops and provide more services, programs, and support for both Muslim students and their parents.
Support the INGYouth program by investing in Islamic Networks Group (ING), the only Muslim-founded network of organizations devoted solely to educational outreach and interfaith engagement.

Ameena Jandali
Content Director

Click links below to: