Calls and Emails Into ING At 10x the Normal Volume Since the Immigration/Refugee Executive Order
A week before the Immigration/Refugee Executive Order was signed on Friday, January 27, ING's phone calls and emails were increasing in frequency and are now 10x the volume of last year at the same time. People are ordering our
online educational tools
, requesting
interfaith panels
and
presentations about Muslims and current events
, asking to initiate
interfaith projects
and conversations with ING speakers, requesting speaker and interfaith training, asking for ways to be
supportive of Muslims
, requesting
bullying prevention workshops
, etc. We're working days and nights and on weekends trying to meet demands.In presentations and panels alone, over the next few weeks, we have 15 interfaith panels scheduled and over 30 live presentations relating to Muslims and their faith.
There is no doubt that Islamophobia and xenophobia provided the context for the recent Executive Order; nearly 50% of Americans support it according to a Reuters poll, and therefore the increasing demand for ING's work.
If you wish to support our work, we've created a quick one-stop shop for ways to do so with your time, talent, or treasure. We'd like to thank all of our friends and partners from many different faith or ethical traditions — especially secondary and higher education — for their commitment to peacebuilding and solidarity.
Ameena Jandali
Content Director

80 Faith-Based and Secular Organizations Sign
ING's Know Your Neighbor Coalition Statement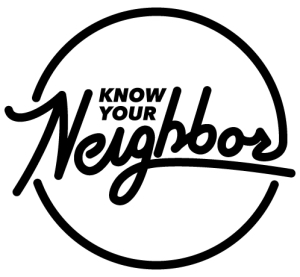 Last Friday, the Know Your Neighbor: Multifaith Encounters campaign, a program of the Islamic Networks Group (ING), released a statement in reaction to executive orders signed by President Donald Trump that restrict immigration from a number of Middle Eastern and African countries. The statement implores government officials to reaffirm basic values that we share with the great majority of Americans like respect for religious freedom and caring for the stranger.
As of today over 80 interfaith organizations representing tens of thousands of American voices (some of whom are themselves refugees or immigrants) have signed onto our statement. We expect many more to sign soon.
You can read the full statement and find the list of signatories here. To sign on with your organization, contact Communications Manager Tim Brauhn at [email protected]
INGYouth Workshop in Houston Draws Young
Muslim Americans Hungry to Change Perceptions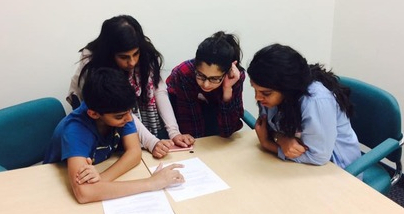 A team of ING trainers traveled to Houston, Texas this past weekend to deliver an 
INGYouth Workshop
 for Muslim youth. During a brainstorming session, attendees spoke at length about their own experiences of bullying which often involved instances of unfair treatment by teachers and administrators.The budding activists came up novel solutions for addressing bullying and discussed how to be resources for other students. In a parallel workshop, parents of the attending students were highly engaged and eager to share personal stories of their children's experiences with bullying and discuss solutions.
The event ended with a conversation about American values and ideas about "belonging" to ensure that each participant left inspired to do more work. To schedule an INGYouth Workshop in your area, write to INGYouth Coordinator Ishaq Pathan at [email protected] or find more information here.
Upcoming INGYouth Workshops
In light of increasing bullying of Muslim students, we have scheduled five 
INGYouth Speaker Training Workshops
 across the country. Please urge Muslim students in the 7th-12th grades to attend and become effective advocates for themselves and their religion.
March 25th – Western Massachusetts (details forthcoming)
To request a workshop, contact INGYouth Coordinator Ishaq Pathan at [email protected] or 408.296.7312 x (130).
Sharing Oaths for Solidarity and Understanding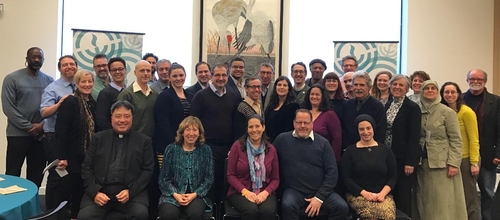 Over 50 representatives from churches, synagogues, Muslim groups, and Jewish organizations, including clergy and community activists, gathered in Berkeley recently to map a social justice agenda for our world. ING Content Director Ameena Jandali was one of the speakers who invoked oaths, or calls to action, against what they see as prevailing anti-Muslim, anti-immigrant, anti-women, and anti-social safety net views. ING Interfaith Coordinator Kate Chance also presented remarks about the necessity for strong interfaith connections. You can read more about
the event at JWeekly
.
Jewish Community Relations Council Hiring
Coordinator for Jewish-Muslim Partnership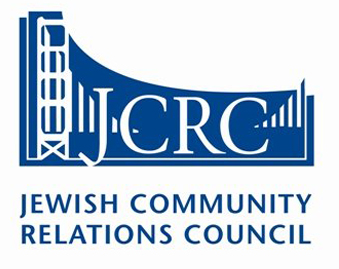 ING is a member of the Jewish Community Relations Council's Jewish-Muslim Partnership, which helps Muslims and Jews living on the Peninsula discover shared values and goals, respect differences, engage in productive dialogue on shared issues and opportunities, provide mutual support in the face of intolerance and enmity, and demonstrate a model for Muslim-Jewish relationships that can be replicated elsewhere. The Partnership is hiring a part-time coordinator to steer this work and create more opportunities for the initiative. 
Apply here
.