February 2018 Marks ING's 25th Anniversary!
This year's anniversary marks two and half decades of serving the San Francisco Bay Area, as well as audiences and educators in 47 states where our online content has been utilized to supplement education about Islam and Muslims, and where our affiliates have been duplicating our programs and presenting our content in their local areas across the country. While the need for this work was what inspired us to launch this organization in February of 1993, the need for education, understanding, and interreligious engagement and literacy is even more important today.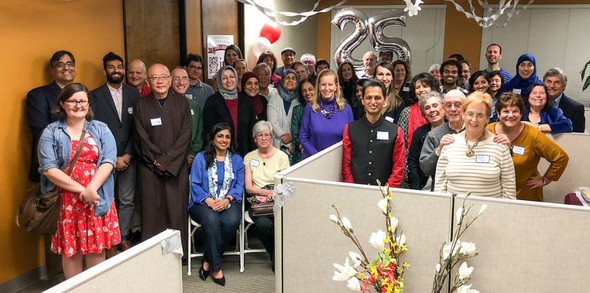 We will be commemorating this significant milestone throughout the year with various events to mark our anniversary. To kick things off, we held a private event for our staff and speakers this weekend (see a slideshow from the party). We will be announcing future public events where we look forward to celebrating with our supporters and long-time friends as well as the greater community.
Upcoming ING Events
Styles of Prayer in the Abrahamic Traditions:
February 11th in Redwood City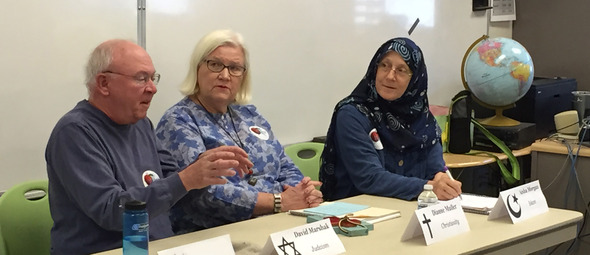 On Sunday, February 11th, St. Pius Catholic Church will host a special interfaith panel to explore the different styles of prayer in the three Abrahamic faiths. Kate Chance, ING's Interfaith Manager, will facilitate the panel, which features Ismael Nass Duce (Muslim), Harry Cornbleet (Jewish), and Michael Descalso (Christian).
Interfaith Perspectives on Environmental Issues:
February 11th in Redwood City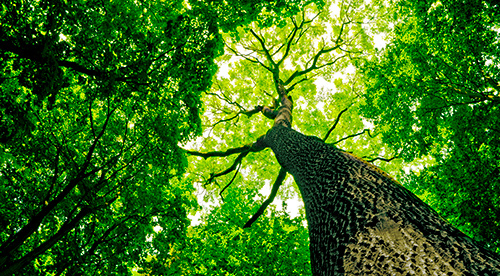 On Sunday, February 11th, the Unitarian Universalist Fellowship of Redwood City will host an interactive discussion on environmental issues with representatives from the Buddhist, Christian, Hindu, Jewish, and Muslim faiths. Participants will provide a brief overview of their beliefs and practices before discussing their religion's teachings about conservation and environmental preservation. Audiences will gain a new appreciation for ways in which faith traditions can contribute to preserving our environment and our world.
Discussion on Muslim-Jewish Relations in America:
February 11th in Palo Alto
On Sunday, February 11th, at Congregation Etz Chayim in Palo Alto, ING Executive Director Maha Elgenaidi will participate in this special community interfaith discussion about Muslim-Jewish relations in the shadow of conflict in the Middle East. As ING's Interfaith Speakers Bureau has found, such conversations produce the most fruit when they address common interests as Americans, including topics such as anti-Semitism and Islamophobia and the challenge of maintaining a religious identity as two of the largest religious minorities in the country.
Special Opportunities
Removing the Stigma Around Bullying:
Special Webinar on February 21st
ING is partnering with the ICNA Council for Social Justice for their special webinar series focused on school bullying. INGYouth Manager Ishaq Pathan will present the second session "Removing the Stigma Around Bullying" on Wednesday, February 21, 2018 at 6 PM EST. The webinar will explore how to safely and effectively push back against school bullying. Find more information and registration here.
ING Internships and Fellowships for Spring & Summer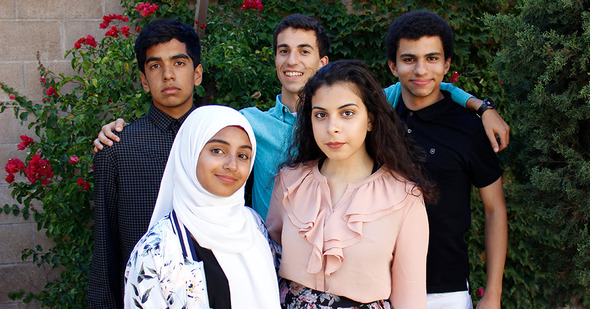 ING's internship program offers a variety of opportunities to learn about the different functions involved in managing and operating a non-profit organization. Interns gain knowledge related to increasing religious literacy and cultural awareness in our communities through ING's educational programs and presentations. Interns also receive practical training in project management, community outreach, research, writing, and other administrative assignments while working with our professional staff. If you're a student looking for real-world experience, please consider interning with us!
Every year, ING's Teen Fellowship program selects a cohort of highly-driven high school students and puts them in a position to deliver impact for our programs. Teen Fellows work on in-office projects during school breaks, participate in online brainstorming and feedback sessions to help craft future programs, and provide important assistance for local events and national campaigns. To learn more, visit the Teen Fellows page.
Past Event Highlights
Buddhist, Muslim, and Hindu Speakers Asked
About Comedy and Music in Their Traditions

Good Samaritan United Methodist Church in Cupertino recently hosted an Interfaith Speakers Bureau (IFSB) panel that featured Muslim, Hindu, and Buddhist guests. The panelists explored strategies for building relationships around areas of common ground and engaged with questions about living their faiths, including a novel question about the roles that comedy and music play in their religious traditions. Learn more about the 
IFSB here
.
Challenging Islamophobia for the University of California Santa Cruz
ING Executive Director Maha Elgenaidi presented a short course on "Challenging Islamophobia" to more than 40 students at the University of California Santa Cruz. The course was part of the university's Diversity and Inclusion Certificate Program, which teaches students to work collaboratively to improve the educational climate for all students.
Blended Learning Discussion Addresses
Common Stereotypes About Muslim Women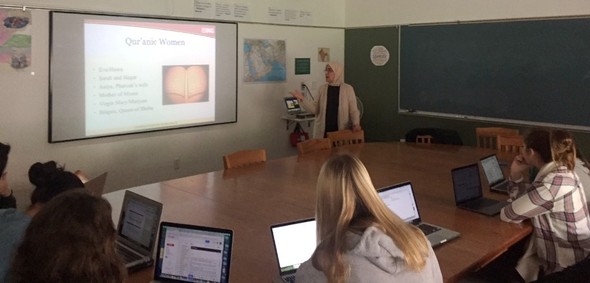 ING Content Director Ameena Jandali discussed the topic of women in Islam to a class at a private high school where the students had used ING's online curriculum about Muslim women to individually focus on particular areas. Each student then asked questions about the specific lesson they had studied which made for a very rich learning experience.
Sebastopol Rotary Club Gets to Know Their Muslim Neighbors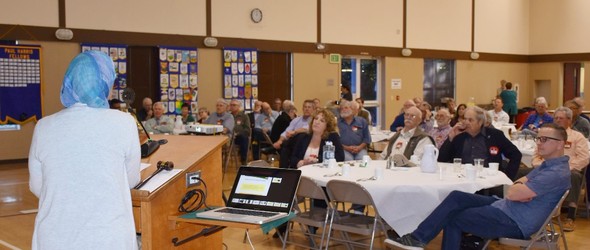 ING Content Director Ameena Jandali recently led a presentation and discussion for the Sebastopol Rotary Club to help them get to know their Muslim neighbors and learn why and how Islam is frequently misunderstood or misperceived in the United States. The highly-educated audience came from diverse professions, including engineers, professors, physicians, and even a pilot. They were very engaged and attentive, and plied the speaker with numerous questions relating to hot button issues such as the role of Muslim women. After the talk, numerous audience members told Ameena that they deeply appreciated learning about such topics in an open, honest discussion. As a further recognition of Ameena's visit, the Club made a donation to PolioPlus that will provide polio vaccinations to 50 children!