New ING Op-Ed on Presidential Proclamation
"Enhancing Vetting Capabilities and Processes"
Sometimes referred to as a Muslim Ban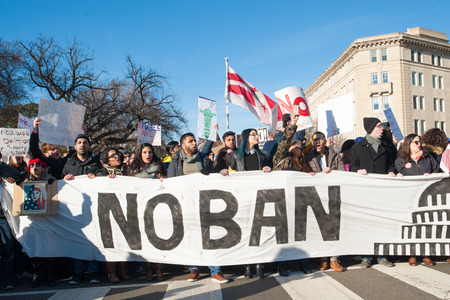 ING Executive Director Maha Elgenaidi (Muslim) co-wrote with ING Communications Manager Tim Brauhn (Catholic) an opinion article exploring how ignorance of the "other", in this case Muslims, leads to bad policy like the Trump administration's repeated attempts to restrict travel, immigration, and refugee resettlement from majority Muslim countries. You can 
read the article on our Staff Blog
.
Teacher's Guide to the Study of Religion in Schools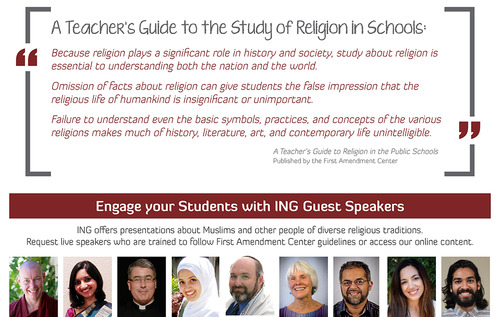 The postcard above, which also lists the presentations and panels that we offer free of charge, was recently sent to educators across the Bay Area. Please share this information with your children's teachers and all Social Studies educators.
For nearly twenty-five years, ING has provided education about Muslims and their faith to educators across the country through interactive presentations. And since 2009, we've also assembled interfaith panels featuring representatives from the five major world faiths for a variety of venues. Our Frequently Asked Questions about Islam and Muslims, Sharia, Islamophobia, and ISIS are updated regularly as a resource for educators, parents, and students. For teachers in areas where we cannot provide a speaker, we are pleased to provide access to one of our main presentations and online curriculum free of charge.
We hope you find this information useful!
Regards,
Ameena Jandali
Content Director
Highlights of Past Events
ING Director Speaks at California Vision 2020
Conference on Religious Freedom and American Muslims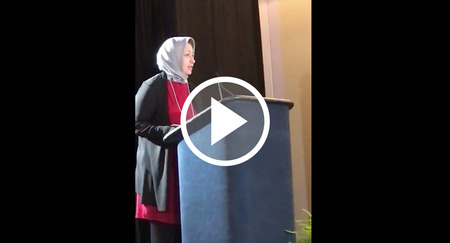 On Saturday, September 23rd, ING Executive Director Maha Elgenaidi spoke at the California Vision 2020 conference on "Religious Freedom and the Political Environment of American Muslims." She was introduced by Asif Haq, Director of ING's affiliate in Sacramento. You can watch a video of her speech here and read it in its entirety on our Staff Blog.
Educator Seminar on Creating Inclusive Classrooms
for High School Staff and Administrators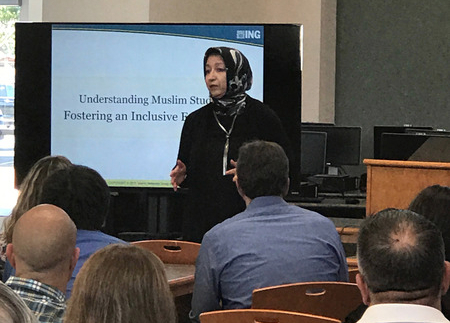 ING Executive Director Maha Elgenaidi delivered a special educator seminar for more than 100 staff and administrators from a local high school on Monday, September 25th, aimed at increasing cultural competency and creating more inclusive classrooms. Get more information on ING's Cultural Diversity seminars here.
St. Mark's Episcopal Church Begins
"Knowing Our Muslim Neighbors" Series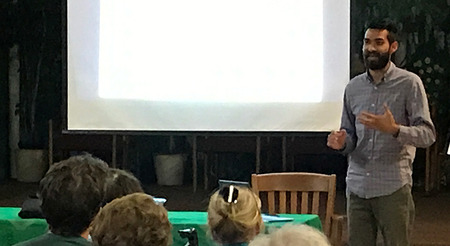 On Tuesday, September 19th, INGYouth Manager Ishaq Pathan led a discussion on the unique perspectives of American Muslims, African American Muslims, and immigrant Muslims for a group from St. Mark's Episcopal Church in Santa Clara. It was the first of a three-part lecture series on "Knowing Our Muslim Neighbors". On Tuesday, September 26th, ING Executive Director Maha Elgenaidi continued the series with a discussion on Muslim women beyond the stereotypes. The final lecture of the series will be on Tuesday, October 3rd on the topic of sharia law and its place in American society. Find details about the event 
here
.
Silicon Valley Interreligious Council (SiVIC) Hosts
Conversation on Compassionate Santa Clara County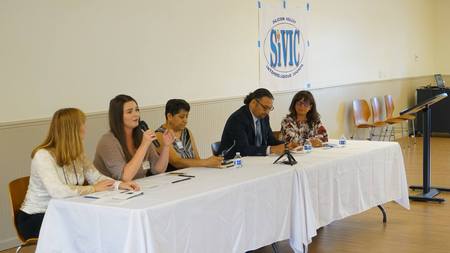 On Sunday, September 24th, the Silicon Valley Interreligious Council (SiVIC) invited ING Interfaith Manager Kate Chance to be a panelist leading the conversation on what it means for a county to be compassionate and what obstacles we face in doing so. SiVIC's Board of Directors has been working hard to declare a "Compassionate Santa Clara County" and this meeting was part of that long-term effort.
Rosh Hashanah and Islamic New Year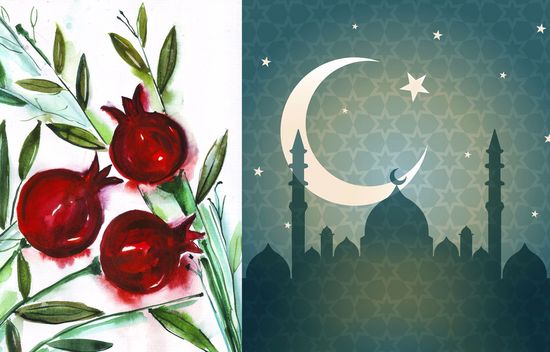 ING Content Director Ameena Jandali joined an interfaith panel for part of a Rosh Hashanah (Jewish New Year) event on Friday, September 22nd at Peninsula Sinai Congregation. She joined Christian, Jewish, and Buddhist representatives in discussing the prophet Abraham's vision and response to the commandment to sacrifice his son as well as lessons from the story. Ameena described the Qur'an's narrative of submission, faith, and transformation. You can read a recent article about the Jewish and Islamic new years co-authored by Ameena at our 
Staff Blog
.
INGYouth Training Workshop in Palo Alto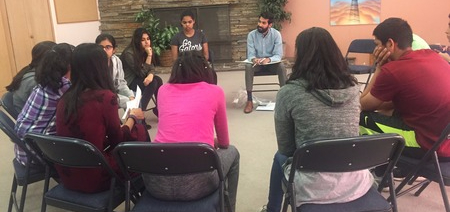 INGYouth Manager Ishaq Pathan delivered a Teen Empowerment Workshop for a dozen Muslim teens in Palo Alto on September 15th. They spoke about sources of stress in school including bullying and how they can address and prevent it. The group also practiced answering some of our Frequently Asked Questions and discussed public presentation skills.
One of the students noted that, "I thoroughly enjoyed working with Ishaq and my classmates during our sessions to dive deeper into what it is like being a Muslim. Ishaq was enthusiastic, had a great sense of humor, and engaged us with fun skits and mini-presentations. I would definitely recommend ING to a friend." Get more information about the INGYouth Program by contacting Ishaq Pathan at 408-296-7312 x 130 or [email protected]
Upcoming ING Events
National Interfaith Anti-Bullying Summit:
December 2-3 in Washington, DC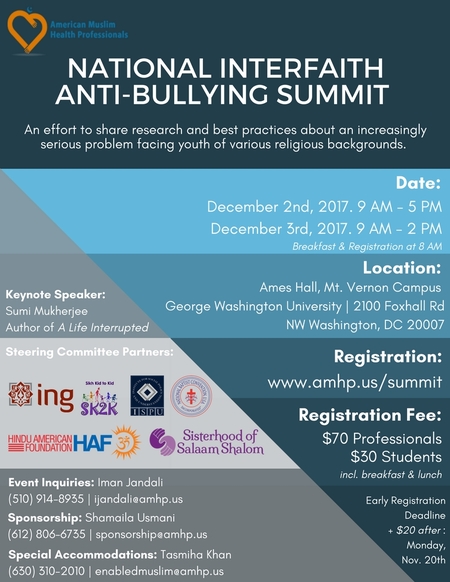 ING is pleased to be a part of the Steering Committee for the National Interfaith Anti-Bullying Summit at George Washington University in Washington, D.C., co-hosted by American Muslim Health Professionals (AMHP). Teasing, harassment, and bullying based on real or perceived religious differences have become an increasingly prevalent problem on school campuses. The primary objective of the Summit is to share research and best practices about an increasingly serious problem facing youth of various religious backgrounds. At this time of heightened fear and discrimination, such an event and the efforts that follow from it are of critical importance. Registration is now open.