Maha Elgenaidi Quoted in Deseret News Article on Faith
Leader Responses to President Trump's First Year
ING Executive Director Maha Elgenaidi was quoted in a recent 
Deseret News article
exploring religious leaders' impressions of President Trump's faith-related policy decisions since taking office over one year ago. Many of those decisions have had an outsized effect on ING's work. "The requests we've gotten have increased tenfold. The sizes of the audiences for our speaking events have grown larger and larger," she said. You can read the entire article at the 
Deseret News
.
Special Opportunity
ING Internships and Fellowships for Spring & Summer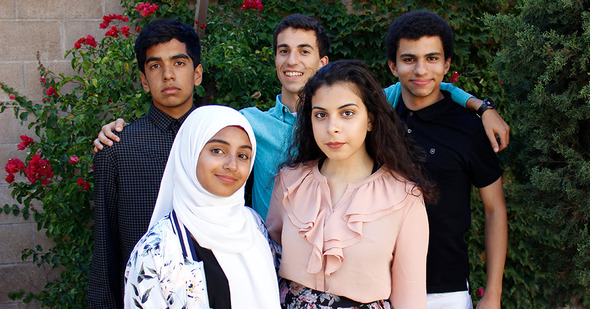 ING's internship program offers a variety of opportunities to learn about the different functions involved in managing and operating a non-profit organization. Interns gain knowledge related to increasing religious literacy and cultural awareness in our communities through ING's educational programs and presentations. Interns also receive practical training in project management, community outreach, research, writing, and other administrative assignments while working with our professional staff. If you're a student looking for real-world experience, please consider interning with us!
Every year, ING's Teen Fellowship program selects a cohort of highly-driven high school students and puts them in a position to deliver impact for our programs. Teen Fellows work on in-office projects during school breaks, participate in online brainstorming and feedback sessions to help craft future programs, and provide important assistance for local events and national campaigns. To learn more, visit the Teen Fellows page.
Upcoming ING Events
Challenging Islamophobia:
February 1st in Santa Cruz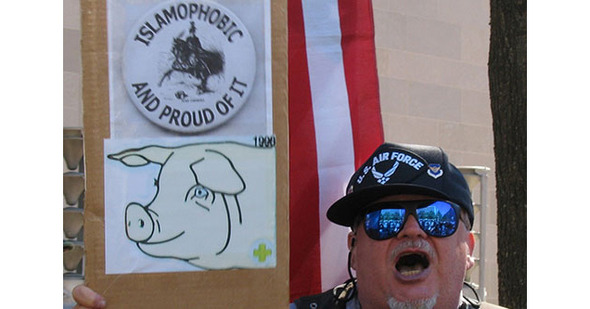 ING Executive Director Maha Elgenaidi will teach a course, "Challenging Islamophobia," during the 2017-2018 Diversity & Inclusion Certificate Program at the University of California Santa Cruz.
Interfaith Play on Mary/Maryam – Christian and Muslim Perspectives on the Mother of Jesus: February 2nd in Sunnyvale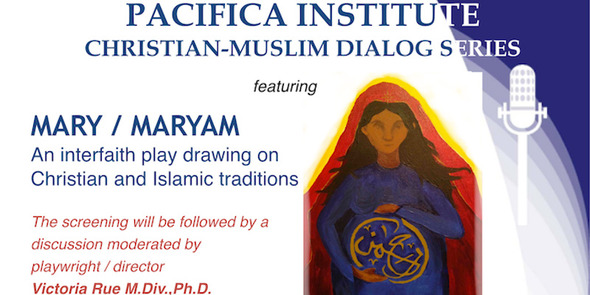 Please join our friends at the Pacifica Institute on February 2nd as they host a special performance of Mary/Maryam, an interfaith play looking at the life of Mary, the mother of Jesus, from Christian and Muslim perspectives.
How Americans (Mis)understand Muslims:
February 2nd in Sebastopol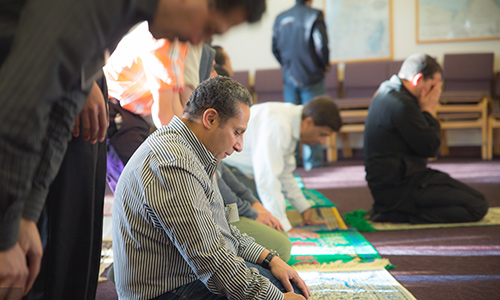 On Friday, February 2nd, ING Content Director Ameena Jandali will present a special interactive discussion for the Sebastopol Rotary Club at the Community Church of Sebastopol. The cclub requested a speaker to help them get to know their Muslim neighbors and learn why and how Islam is frequently misunderstood or misperceived in the United States. The talk is part of their weekly Friday lunch discussion series.
Buddhist/Hindu/Muslim Interfaith Panel:
February 6th in Cupertino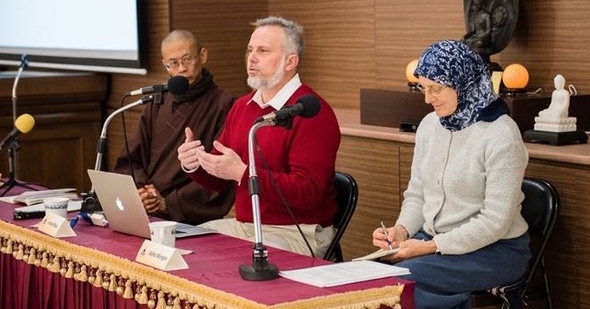 On Tuesday, February 6th, Good Samaritan United Methodist Church in Cupertino will host an Interfaith Speakers Bureau panel exploring how Buddhists, Hindus, and Muslims live out their beliefs, practices, and values in the busy lives they lead in the contemporary world. Panelists include Kate Chance (Christian and facilitator), Tenzin Chogkyi (Buddhist), Dilip Amin (Hindu), and Noni Azhar (Muslim).
Discussion on Muslim-Jewish Relations in America:
February 11th in Palo Alto
On Sunday, February 11th, at Congregation Etz Chayim in Palo Alto, ING Executive Director Maha Elgenaidi will participate in this special community interfaith discussion about Muslim-Jewish relations in the shadow of conflict in the Middle East. As ING's Interfaith Speakers Bureau has found, such conversations produce the most fruit when they address common interests as Americans, including topics such as anti-Semitism and Islamophobia and the challenge of maintaining a religious identity as two of the largest religious minorities in the country.
Past Event Highlights
"What Does Your Faith Tradition Say About Protecting the Environment?"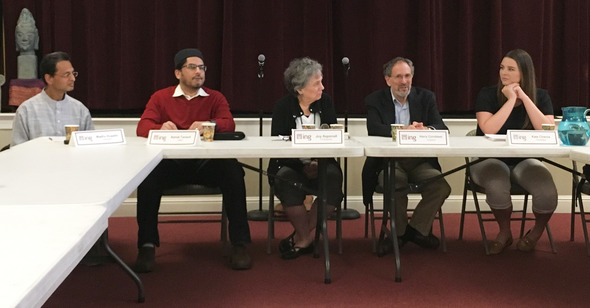 Environmental degradation and climate change have become major global concerns that threaten human existence on this planet. A recent Interfaith Speakers Bureau (IFSB) panel explored important religious teachings about conservation and environmental preservation. Learn more about the 
IFSB at our site
.
Jerusalem: Holy Texts, Modern Maps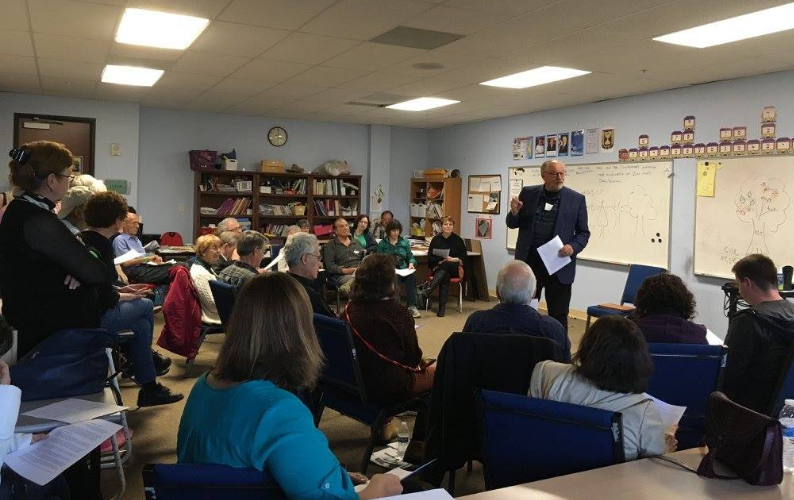 ING Content Director Ameena Jandali presented a special community lecture and discussion with Rabbi Peretz Wolf-Prusan, Chief Program Officer at Lehrhaus Judaica for Jewbilee 2018: A Feast of Jewish Learning. Their talk to a packed classroom focused on the place of Jerusalem/Al-Quds in the Torah and Qur'an.
"How Does Your Faith Manifest Itself Throughout the Day?"
In this video from a recent Interfaith Speakers Bureau panel, Diane Frankle, Rabbi Amy Eilberg, and ING Content Director Ameena Jandali describe some of the common observances that they mark each day as a Christian, Jew, and Muslim, respectively, including important theological and spiritual themes.