Join Us at the San Jose Women's March on Saturday!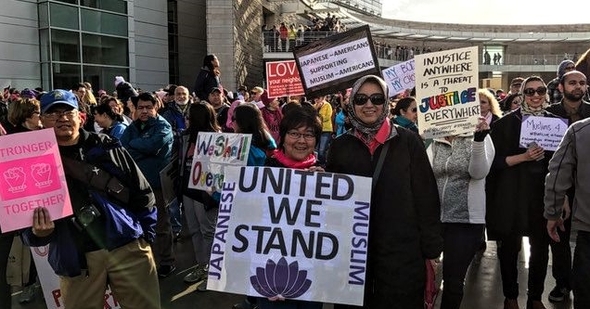 One year ago, millions of women around the United States and the world streamed into city centers in support of human rights, civil liberties, and social justice for all. In the Bay Area, ING speakers and staff made presentations at three separate marches! Read ING Executive Director Maha Elgenaidi's speech from the 2017 Women's March at our site.
Now it's time to assemble again. Join us for the 2018 Women's March this Saturday, January 20th, at 11 AM at San Jose City Hall as we gather to celebrate all people in our community. After the march, find ING at the "Call to Action Alley" in Arena Green, where many local and national organizations will hold presentations to help connect attendees to important movements and initiatives.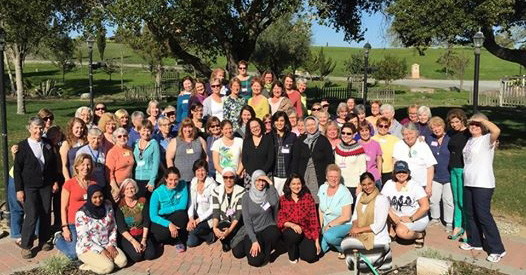 Then on Sunday, January 21st, join us in Los Gatos for an Interfaith Speakers Bureau panel that will explore the relationships between women and their religions. Panelists include ING Interfaith Manager Kate Chance (facilitator), Tenzin Chogkyi (Buddhist), Irene Miranda (Christian), Sheila Mohan (Hindu), Rabbi Amy Eilberg (Jewish), and ING Content Director Ameena Jandali (Muslim).
Other Upcoming ING Events
Muslim, Christian, and Jewish Sacred Texts on Jerusalem:
January 20th in Los Altos Hills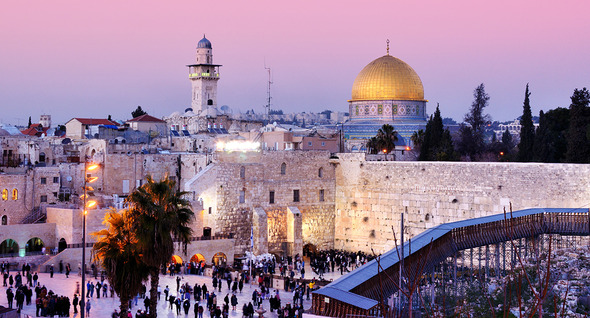 On January 20th, ING Content Director Ameena Jandali and Rabbi Peretz Wolf-Prusan, Chief Program Officer at Lehrhaus Judaica, will co-present a special community lecture and discussion on the place of Jerusalem/Al-Quds in the Torah and Qur'an. Their presentation takes place at the Feast of Jewish Learning.
Interfaith Panel on Living the Faith:
January 23rd in Cupertino
How do adherents of different religions live out their beliefs, practices, and values in the busy life they lead in the San Francisco Bay area? This interfaith discussion in Cupertino will help audiences understand how commitment to a religious tradition and community shapes and gives content and context to one's daily life. Panelists include: Kate Chance (facilitator), Diane Frankle (Christian), Rabbi Amy Eilberg (Jewish), and Maha Elgenaidi (Muslim).
Challenging Islamophobia:
February 1st in Santa Cruz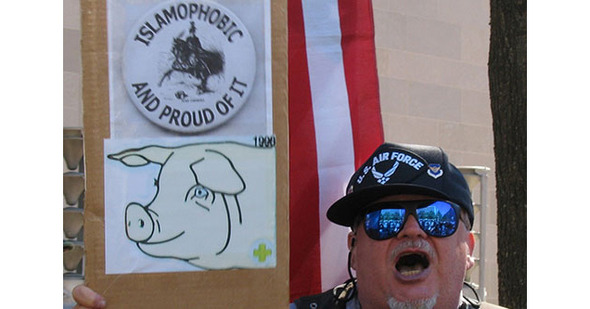 ING Executive Director Maha Elgenaidi will teach a course, "Challenging Islamophobia," during the 2017-2018 Diversity & Inclusion Certificate Program at the University of California Santa Cruz.
ING in the News
When Faith Makes You a Target for Bullying:
INGYouth Manager in HuffPost

A new article at HuffPost explores December's first-of-its-kind National Interfaith Anti-Bullying Summit. The author quotes INGYouth Manager Ishaq Pathan, who delivered three presentations at the Summit: "School policy is important, but it needs to be complemented with supportive policy at the community level and with support at the grassroots level. While policies intend to protect, if a teacher isn't responding correctly, it's important to move it to the next level – another teacher, principal, superintendent, or State Department of Education." You can read the full article at HuffPost.
Past Event Highlights
Know Your Neighbor New Year's Resolutions Campaign
Generates Over 1 Million Impressions
From January 8th to 15th, the Know Your Neighbor program's New Year's Resolutions Campaign reached more than 600,000 people and generated over 1 million impressions on social media platforms as we asked Americans how they plan to be better neighbors in 2018. Our thanks to everyone who participated! Samples of popular participant videos are available at the ING YouTube channel and other sample posts can be found at the New Year's Resolutions campaign page.
Since the start of the Know Your Neighbor  campaigns in the summer of 2017, we've reached over 6 million people and generated more than 10 million impressions with posts, videos, and graphics that countered hate and bigotry by reaching out to our neighbors:
The overall reach of these Know Your Neighbor campaigns is impressive, but so is the level of excitement and commitment that participants have expressed. Their enthusiasm shows the fundamental humanity of Americans and their genuine desire to live alongside their neighbors in peace and harmony.
ING Director Delivers Speech at Dr. Martin Luther
King Jr. Day Interfaith Event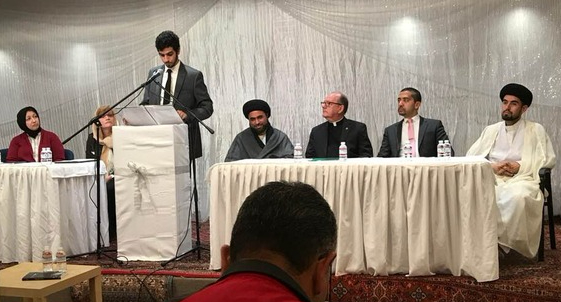 On January 14th, ING Executive Director Maha Elgenaidi presented a speech on Martin Luther King, Jr.'s ideal of being a good neighbor for a special interfaith event at the Shia Association of the Bay Area (SABA), which was attended by a crowd of over 300 guests from various faith backgrounds. She noted, "On this holiday, let us remember King's example and the words of our God and our Prophet by putting into practice our religious duties and values by getting to know our neighbor and by being good neighbors." You can read the full speech at our staff blog.