Greetings of Peace for the Holidays
Best wishes for all celebrating Hanukkah, Christmas, and Mawlid al-Nabi!
This is a very special December: this year, the Christian celebration of the birth of Jesus and the Muslim celebration of the birth of Muhammad (peace be upon them both) fall in the same month, and the first night of the eight-day Jewish festival of Hanukkah falls on Christmas Eve. And so we at ING wish our Jewish, Christian, and Muslim friends, and all those of any faith or worldview, all the blessings of the season, and in particular the birth of new hope for their lives and for the life of the world.
Hanukkah for Jews celebrates the freedom and justice without which there can be no genuine peace; Jesus for Christians is the Prince of Peace; and Muhammad for Muslims is the Messenger of Peace. May we all enter the coming year in a spirit of peace and non-violence, with hearts open to all—including those with whom we disagree. In all we do, in all the uncertainties ahead, may we embody the spirit of Rabbi Hillel, who taught "Do not judge your fellow until you are in his place" (Pirkei Avot 2:5); of Jesus who said, "Blessed are the peacemakers" (Matthew 5:9); and of Muhammad to whom God said, "We have sent you, O Prophet, as none other than a mercy to all the people of the world (Qur'an 21:107)."
– ING Staff and Volunteers
PS See the slideshow from our recent Holiday Party, where ING staff, volunteer speakers, and members of the board of directors shared faith, food, music, and friendship. We also provided special awards to our most accomplished speakers.
Upcoming Events: Speaker Trainings, Interfaith Theatre
Islamic Speakers Bureau (ISB) Training
December 10th, 9:00 AM – 3:00 PM
Location: ING Office, San Jose, CA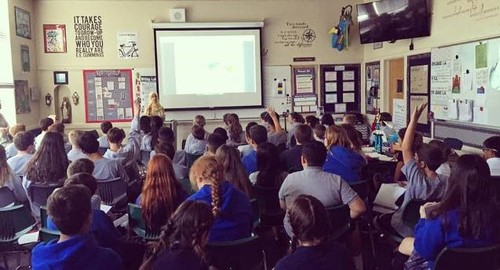 To learn more about this upcoming Islamic Speakers Bureau training please visit our Facebook page. To register, please visit our site.
Mary/Maryam:
A Play Drawing on Christian & Muslim Traditions
Sunday, December 11th, 4-8 PM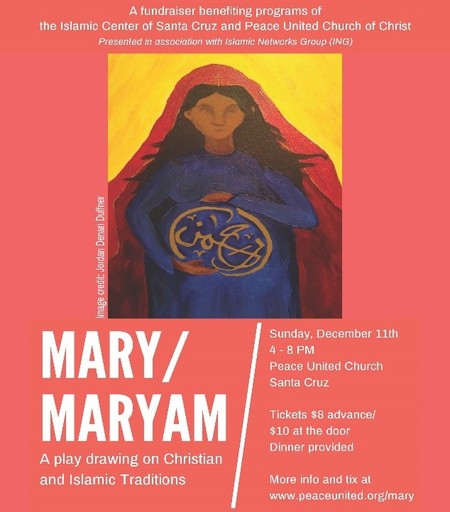 Christians and Muslims
will gather to honor Mary/Maryam in an interfaith play
hosted by Peace United Church of Christ, Islamic Networks Group and The Islamic Center of Santa Cruz. This interfaith play will focus on the life of Mary/Maryam based on the scriptures of the Christian Bible and the Qur'an.
Interfaith Speakers Bureau (IFSB) Training
December 13th, 6:00 PM – 9:00 PM
Location: ING Office, San Jose, CA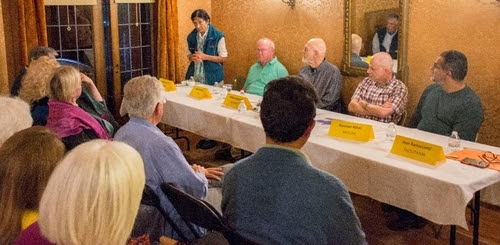 To learn more about this upcoming Interfaith Speakers Bureau training program or to register please visit our site or contact ING Interfaith Coordinator Kate Chance at [email protected]