Newly-Certified INGYouth Speakers
After joining ING a year ago, I set out to certify Muslim youth speakers who could supplement education about Islam and Muslims in their schools by responding to difficult questions about their faith. Certification would give them the confidence and knowledge to join in on classroom conversations about Islam, especially after sensational news. Here are the results of the INGYouth Program: since fall of last year, we've conducted training in seven cities, training over 170 Muslim youth in middle and high schools. More than 45% of those students are in the process of certification, which involves testing and accreditation. By the start of the school year in August, we expect 75 certified Muslim youth to be ready to supplement education about Islam in schools.
Join us in this effort to help Muslim students prevent bullying by giving them confidence in their Islamic identities and empowering them to speak about their faith accurately and honestly with public presentation tools.
Ishaq Pathan
INGYouth Coordinator
Meet Two of Our INGYouth Certified Speakers:
Hanan and Ilyas 
Hanan, 16, received her INGYouth Speaker Certification in April. Here's a clip of her delivering our "Muslim Contributions to Civilization" presentation to over 60 of her classmates.
Ilyas, 16, received his INGYouth Speaker Certification in April. Here's a clip of Ilyas presenting to an assembly of 150 students in 9th and 10th grades for a bullying prevention seminar.
INGYouth Speakers Trainings Planned for Fall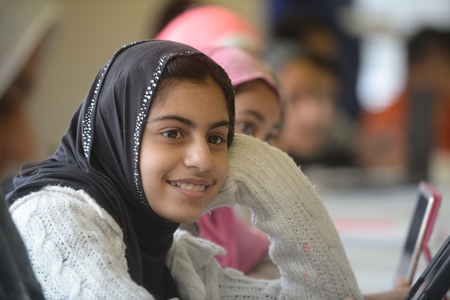 Cincinnati, Ohio
Charleston, West Virginia
Saratoga, California
If you would like to hold an INGYouth workshop in your community, please contact INGYouth Coordinator Ishaq Pathan at
[email protected]
Bullying Prevention Workshops In
Local Middle Schools and High Schools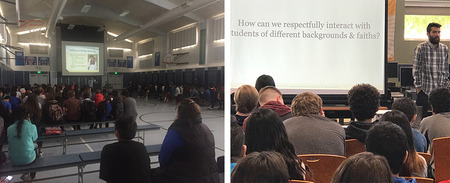 Since May, we've held seven bullying prevention workshops for nearly 1,000 students in Bay Area middle and high schools. Our new INGYouth bullying prevention presentation Countering Bullying With Civility, Respect, and Knowledge addresses strategies for bullying prevention and ways to engage in constructive dialogue across lines of difference. To request this presentation, write to [email protected]
Culturally Insensitive Student Film Addressed
by ING at San Ramon School Board Meeting

In April, a student at a Danville high school made a culturally insensitive, Islamophobic video for a student government campaign, leading to significant controversy. On May 23rd, INGYouth Coordinator Ishaq Pathan spoke before a packed house at the San Ramon Valley Unified School District Board about ING programs, saying, "The issue at hand is how ignorance of minority religions and cultures manifests itself in hurtful incidents. We've got to educate people away from the Islamophobic frames that often dominate the media and, all too often, interactions among young people." ING was invited to attend a meeting with the district office in June.