Rise in Anti-Semitism, Islamophobia, and Anti-Immigrant
Rhetoric Generates Interest in ING's Work
Amnesty International's annual audit of global human rights recently revealed troublesome findings about hate in the United States, especially "policies that were discriminatory or otherwise contradicted international human rights principles."
At ING, we've certainly felt the impact. In 2017, requests for our speakers and other resources were ten times higher than any comparable period in our recent history. The trend is continuing this year with larger audience groups. 
Here's a small sampling of what we do daily to counter Islamophobia and build bridges among all Americans:

Supplementing Education About Muslims and
Their Faith in the Context of Social Studies
Jewish High Schooler: "I never knew Islam had
so much in common with Judaism."
"I never knew Islam had so much in common with Judaism; it makes me want to learn more," is a typical reaction from students after one of our many presentations at Jewish day schools where the students are studying about world religions in Social Studies. Request one of our presentations relating to Islam and Muslims at our site.
Muslims Are Diverse Like the Rest of America:
What Does That Mean for Our Culture?
What's the relationship between religion and culture? And what is American culture all about? Nora Talebi, one of the longest-serving members of the Islamic Speakers Bureau, recently gave a presentation on Islam and Muslims to a class of high school juniors in San Ramon where they discussed those same questions. Click the image above or visit our Facebook Page to watch a short video from her presentation here. Nora also brought along numerous visual aids including a Qur'an translated into Chinese! Schedule a presentation about American Muslims and their faith here.

Empowering and Enabling Muslim Teens to Speak
for Themselves Through the INGYouth Program
INGYouth Speaker: "We have to stand up for each
other against all forms of fear and hatred."
INGYouth Speaker Anissa delivered a presentation on growing up Muslim in America for a high school's Day of Remembrance Event, which marked the internment of Japanese Americans during World War II. Click here or on the image above for video. She said, "Muslim and Japanese oppression are similar because these communities were both and are both under suspicion and viewed with fear and in some cases, hatred. I would urge you all to spread what you have learned today and to alter the ignorance and misconceptions of Islam and other religions." Learn more about INGYouth Speaker certification at our site.
Removing the Stigma Around Bullying:
How to Address it Safely and Effectively [Webinar]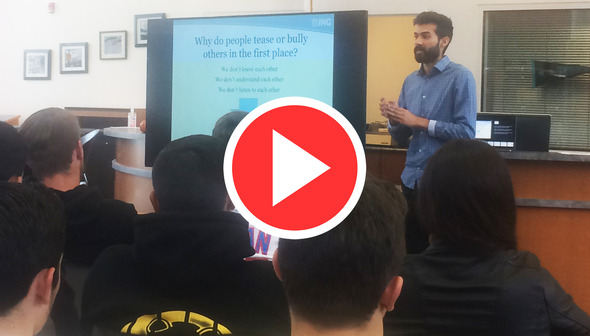 INGYouth Manager Ishaq Pathan worked with the ICNA Council for Social Justice to produce this excellent webinar, which offers honest discussion on bullying prevention best practices for students and their parents. Learn more about the INGYouth Program and its resources at our site.

Speaking to Adult Audiences to Supplement
Cultural Diversity Programming
American Muslim Women Face Many of
the Same Obstacles As Women Worldwide
ING Executive Director Maha Elgenaidi delivered an engaging presentation that explored the status of American Muslim women for a chapter of the American Association of University Women where she addressed the status of Muslim women around the world and here in the United States, finding shared concerns with women everywhere in their treatment and role in society. Learn more about the history and accomplishments of Muslim women around the world in our educator curriculum.
What Accommodations Do Muslim Employees Require to Thrive in the Workplace?
Human resources professionals know that workplaces can increase morale and retention by providing religious accommodations for their employees. Creating such inclusive work environments is easier than you might think! ING trainers recently delivered our seminar "Developing Cultural Competency: American Muslims in the Workplace" to local attorneys and Santa Clara County employees. Learn more about our cultural diversity seminars for corporations here.

Holding Interfaith Panels that Supplement Religious
Literacy in Schools and Community Groups
"During prayer, how close do you feel in proximity to the divine?"
"During prayer, how close do you feel in proximity to the divine?" This was one of the outstanding questions asked of a recent interfaith panel at St. Pius Catholic Church in Redwood City. The panelists explored the place and meaning of prayer in the Abrahamic traditions (Judaism, Christianity, and Islam). Learn more about Interfaith Speakers Bureau panels for your organization or house of worship at our site.

Please support our work taking place today in neighborhoods and towns all across the country by communities and affiliates who utilize our content and programs.
Upcoming ING Events
Gender and Religion: March 1st in Berkeley

On Thursday, March 1st, ING Content Director Ameena Jandali will join the students of a course on Jewish and Muslim spiritual and cultural exploration at the University of California, Berkeley to participate in a special discussion about the concept of gender in the two faiths. She will speak from the Islamic perspective.
Getting to Know American Muslims and Their Faith:
March 7th in Los Gatos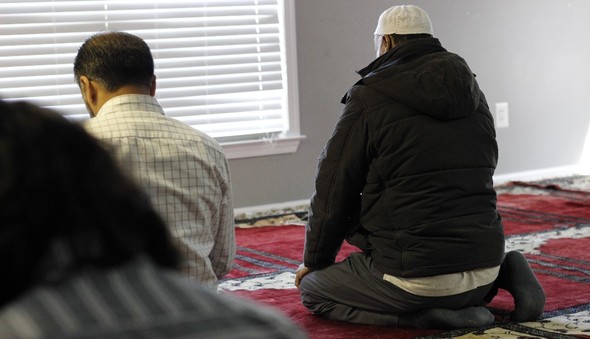 On Wednesday, March 7th, ING Executive Director Maha Elgenaidi will deliver one of ING's core presentations "Getting to Know American Muslims and Their Faith" for the Los Gatos Morning Rotary Club. The presentation provides an introduction to Islam as Muslims actually believe in and practice it, and also addresses common misconceptions relating to extremism, women's rights, and Muslims' views on religious pluralism.
Interfaith Panel on Environmental Issues:
March 11th in Redwood City

On Sunday, March 11th, the Unitarian Universalist Fellowship of Redwood City will host an interactive discussion on environmental issues with representatives from the Buddhist, Christian, Hindu, Jewish, and Muslim faiths. Participants will provide a brief overview of their beliefs and practices before discussing their religion's teachings about conservation and environmental preservation.
Getting to Know American Muslims and Their Faith:
March 11th in San Francisco
On Sunday, March 11th, from 3:00 PM to 4:00 PM, ING Content Director Ameena Jandali will deliver one of ING's core presentations "Getting to Know American Muslims and Their Faith" as part of a special discussion series with the Girl Scouts of Northern California at the Interfaith Chapel of the Presidio.
Challenging Islamophobia (Diversity Learning Series):
March 15th in Seaside
On Thursday, March 15th, from 11:00 AM to 1:00 PM, ING Executive Director Maha Elgenaidi will present a special lecture and discussion on "Challenging Islamophobia" for California State University's Spring Diversity Learning Series at the Monterey Bay campus.
Special Opportunities​
ING Internships and Fellowships for Spring & Summer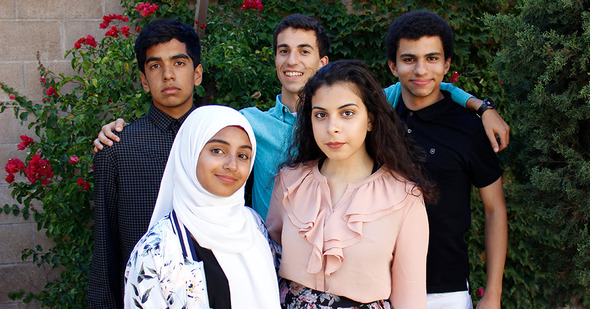 ING's internship program offers a variety of opportunities to learn about the different functions involved in managing and operating a non-profit organization. Interns gain knowledge related to increasing religious literacy and cultural awareness in our communities through ING's educational programs and presentations. Interns also receive practical training in project management, community outreach, research, writing, and other administrative assignments while working with our professional staff. If you're a student looking for real-world experience, please consider interning with us!
Every year, ING's Teen Fellowship program selects a cohort of highly-driven high school students and puts them in a position to deliver impact for our programs. Teen Fellows work on in-office projects during school breaks, participate in online brainstorming and feedback sessions to help craft future programs, and provide important assistance for local events and national campaigns. To learn more, visit the Teen Fellows page.