Upcoming Events
ING Joins American Muslim Health Professionals (AMHP) in National Interfaith Anti-Bullying Summit December 2nd – December 3rd in Washington. D.C.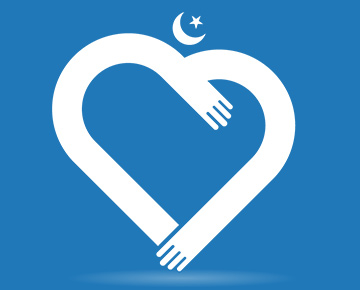 ING is pleased to be a part of the Steering Committee for the National Interfaith Anti-Bullying Summit at George Washington University in Washington, D.C., hosted by American Muslim Health Professionals (AMHP). The summit takes place on December 2nd-3rd this year and will include presentations and panels on anti-bullying efforts from a variety of faith and ethical traditions. Abstracts are now being accepted for papers that explore the root causes of faith-based bullying, bullying prevention, and existing anti-bullying efforts. You can submit your abstract here.
Muslim Ban & Similar Policies Show Need for Countering Islamophobia Through Education and Interfaith Engagement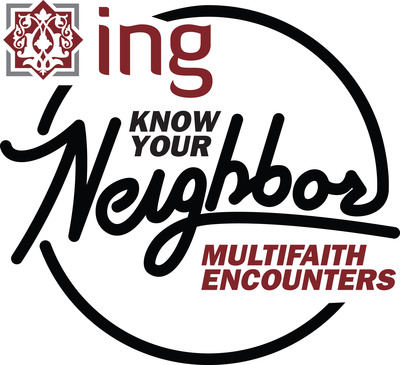 Last Thursday, just as our country prepared to celebrate our Independence Day, a partial version of President Trump's travel ban went into effect, barring travelers from Syria, Iran, Libya, Yemen, Somalia, and Sudan from entering the United States without proof of a "bona fide relationship" with various people or institutions. The partial ban also completely suspends refugee resettlement efforts. This policy is rooted in fear of the "other", and the best way to end that irrational fear is to educate away the ignorance that causes it.
There's never been a more important time to reach out across lines of difference to Know Your Neighbor. Our Summer Campaign can help.
Highlights of Past Events
Nervous About Your Muslim Neighbors? Invite Them to Dinner:
ING and the Know Your Neighbor Campaign in Deseret News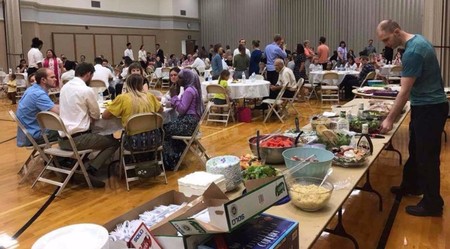 ING and the Know Your Neighbor Summer Campaign are featured in a new article in the Deseret News, Utah's oldest continuously published daily newspaper. The article was written by Kelsey Dallas, one of the country's best religion writers, and explores the important effects of friendly interaction in dispelling negative stereotypes of Muslims. As ING's Executive Director Maha Elgenaidi notes in the piece, "All we really need is a brief conversation with someone — for them to listen and hear what we have to say about our religion, how we practice our faith and understand it, how we live day to day — for them to get that we're not the hostiles they see on television." You can read the article in full here.
ING Staff Attend Hate Crimes Summit
at United States Department of Justice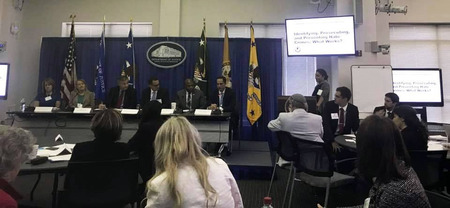 Last week, ING Executive Director Maha Elgenaidi and INGYouth Coordinator Ishaq Pathan traveled to Washington, DC for the U.S. Department of Justice's Hate Crimes Summit, where they discussed best practices for preventing, identifying, and prosecuting hate crimes. Maha and Ishaq spoke about our training seminars for law enforcement and INGYouth's bullying prevention tools. More meetings are planned to further discuss federal government support for bullying prevention in the fall when schools are back in session.
Newly-Certified INGYouth Speaker
Presents at Berkeley Methodist Church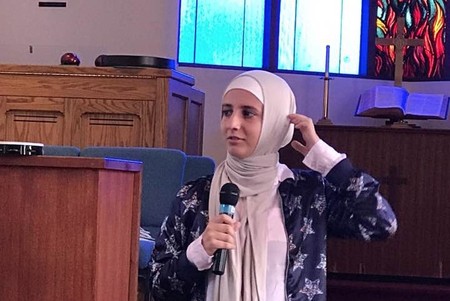 This is Judy, a 13-year old rising freshman and INGYouth Certified speaker. On Monday, July 2nd, Judy delivered our presentation "Getting to Know American Muslims and Their Faith" to an audience of 50 congregants of the Berkeley Methodist Church. Judy is one of 52 trained and certified INGYouth Speakers to complete our training program in 2017. The INGYouth Speaker program increases young American Muslims' Islamic literacy to help them respond to frequently asked questions about Islam, builds confidence in their Islamic identities based on a sound understanding of their faith, and inspires action toward bridge-building between American Muslims and people of other religious or ethical traditions. Visit our site for more info on the INGYouth Program or write to INGYouth Coordinator Ishaq Pathan at [email protected]
ING Presents in Multiple Sessions at Islamic Society of
North America's (ISNA) 54th Annual Conference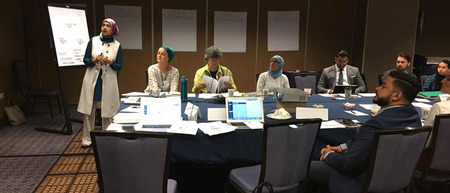 ING Content Director Ameena Jandali participated in the 54th annual Islamic Society of North America (ISNA) Convention, where she co-presented with Imam Zaid Shakir on the topic of "Water is Life," highlighting Islamic teachings relating to conservation. She then joined Salam Al-Marayati, President of the Muslim Public Affairs Council, in a session on "Responding to Challenging Questions with Guidance from the Qur'an" where she outlined ING's methodology for answering questions and referred audience members to ING's online answers to FAQs.
Ameena also joined Dalia Mogahed, Imam Omar Suleiman, and Dr. Dalia Fahmy in a talk show-style conversation on the topic of "Global Conflicts – Lessons on Mercy and Justice in Islam," where she gave concrete steps that people can take to support and contribute to refugees from Syria and elsewhere.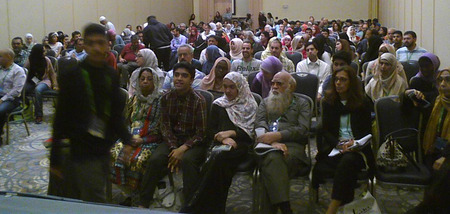 On the last evening of the conference, she joined ISNA vice president Altaf Husain in a packed session on the topic of "Nurturing Compassion within the Family" where she addressed strategies for supporting young Muslims, including ING's many anti-bullying resources. ING was grateful for the opportunity to spend the ISNA Convention with so many excellent scholars, leaders, and attendees.
Bay Area Muslim-Jewish Partnership Set to
Launch in August At Community Dinner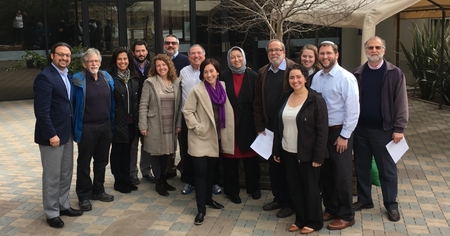 We're happy to announce the launch of the Bay Area's first Muslim-Jewish Partnership (MJP), jointly steered by ING and Congregation Beth Jacob-Conservative. Members include Muslim and Jewish organizations from San Mateo and Santa Clara counties. In a time of rising Islamophobia and anti-Semitism, outreach and solidarity efforts between the two communities are absolutely critical.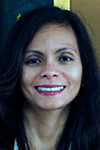 We'd also like to introduce you to Fattin Wekselman, the Muslim-Jewish Partnership Coordinator, who manages the Partnership and programs associated with it. Fattin has deep experience collaborating with both Muslim and Jewish communities and we couldn't be more excited to work with her! If you're interested in learning more about the MJP, please write to Fattin at
[email protected]