ING Founder on the Parkland Shooting:
Our Communities Must Act
ING Executive Director Maha Elgenaidi released a short statement last week on the Parkland, Florida school shooting where she said:
"I think we'll soon find that Nikolas Cruz, who was responsible for this premeditated attack, is no more 'mentally unstable' than many of us are. He was simply an isolated, vengeful kid with a gun. We can't wait for the government to do something about effective gun control. Until they do, our communities need to take up the issue."
You can read the full statement here, where Maha elaborates on the need to end social isolation and bullying because peaceful and inclusive classrooms are a front line of defense against such heinous acts. Our Islamic and Interfaith Speakers Bureaus help model intercultural peacebuilding and our cultural diversity seminars for educators can help strengthen that inclusive spirit. The INGYouth Program, while primarily for young American Muslims, also trains young people to be advocates for each other and to stand up to bullying of anyone alongside their peers, teachers, and administrators. And the Know Your Neighbor Program works to bring people together across lines of difference — in schools, houses of worship, community organizations, and political institutions — to build peace.
Webinar Recording Available
Removing the Stigma Around Bullying:
How to Address it Safely and Effectively
INGYouth Manager Ishaq Pathan worked with the ICNA Council for Social Justice to produce this excellent webinar, which offers honest discussion on bullying prevention best practices for students and their parents. Learn more about the INGYouth Program and its resources at our site.
Upcoming ING Events
Being A Muslim Woman in America Today:
February 24th in Seaside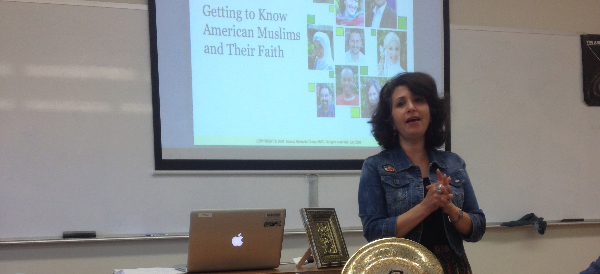 On Saturday, February 24th, ING Executive Director Maha Elgenaidi will deliver this interactive presentation for the American Association of University Women's Interbranch Council. The presentation will explore contemporary issues facing American Muslim women.
Cultural Competency Seminar on Muslims in the Workplace:
February 28th in San Jose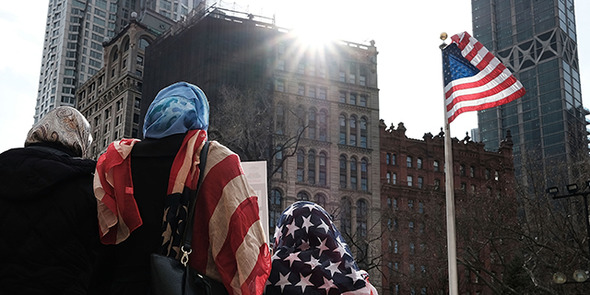 On Wednesday, February 28th, ING Executive Director Maha Elgenaidi will deliver this cultural diversity seminar, which explores common stereotypes and other barriers faced by Muslims in the workplace. It is designed for corporate executives, human resources managers, diversity professionals, and other key department directors and leaders.
Gender and Religion: March 1st in Berkeley

On Thursday, March 1st, ING Content Director Ameena Jandali will join the students of a course on Jewish and Muslim spiritual and cultural exploration at the University of California, Berkeley to participate in a special discussion about the concept of gender in the two faiths. She will speak from the Islamic perspective.
Getting to Know American Muslims and Their Faith:
March 7th in Los Gatos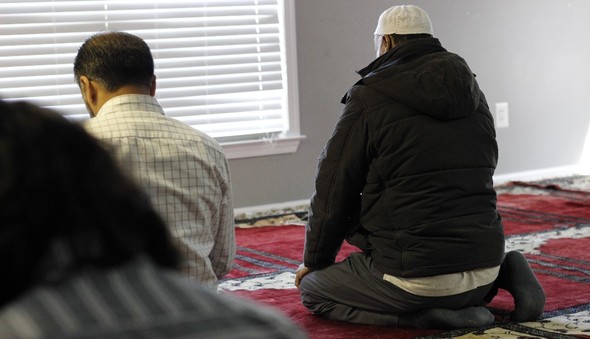 On Wednesday, March 7th, ING Executive Director Maha Elgenaidi will deliver one of ING's core presentations "Getting to Know American Muslims and Their Faith" for the Los Gatos Morning Rotary Club. The presentation provides an introduction to Islam as Muslims actually believe in and practice it, and also addresses common misconceptions relating to extremism, women's rights, and Muslims' views on religious pluralism.
Interfaith Panel on Environmental Issues:
March 11th in Redwood City

On Sunday, March 11th, the Unitarian Universalist Fellowship of Redwood City will host an interactive discussion on environmental issues with representatives from the Buddhist, Christian, Hindu, Jewish, and Muslim faiths. Participants will provide a brief overview of their beliefs and practices before discussing their religion's teachings about conservation and environmental preservation.
Past Event Highlights
"During prayer, how close do you feel in proximity to the divine?"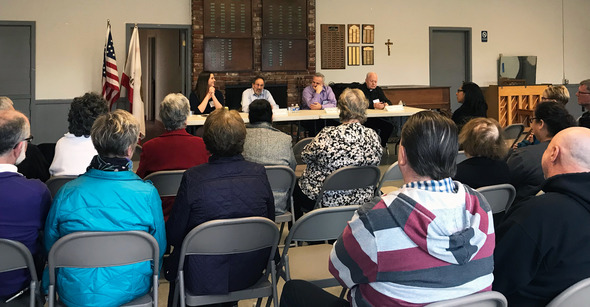 "During prayer, how close do you feel in proximity to the divine?" This was one of the outstanding questions asked of a recent interfaith panel at St. Pius Catholic Church in Redwood City. The panelists explored the place and meaning of prayer in the Abrahamic traditions (Judaism, Christianity, and Islam). Learn more about Interfaith Speakers Bureau panels for your organization or house of worship at our site.
Islam and Its Views on Religious Pluralism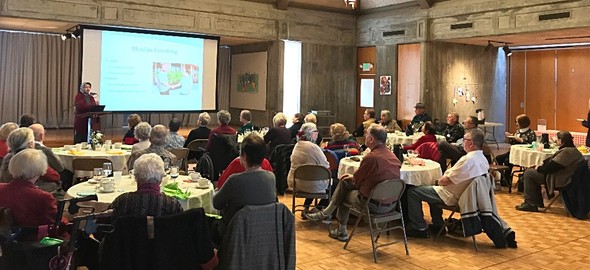 One common belief about Islam is that is offers no space for other belief systems to thrive. That couldn't be further from the truth, as the First Unitarian Universalist Society of San Francisco found out during a recent visit by ING Executive Director Maha Elgenaidi. She answered many questions about how Muslims approach religious pluralism. Learn more about our educator curriculum on Muslims and their faith here.
University of California Diversity Dialogue Takes on Campus Islamophobia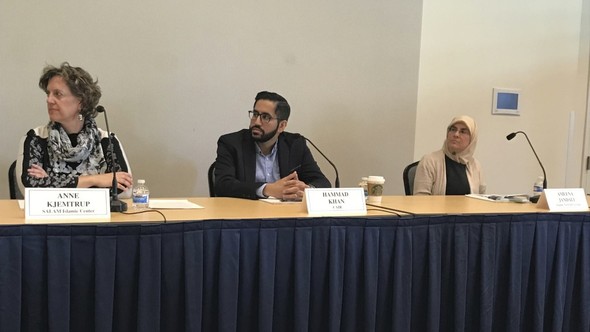 What impact does Islamophobia have on America's domestic and foreign policies? What are its origins? How does it manifest in different situations? How is it disseminated and what can we do prevent its harmful effects? ING Content Director Ameena Jandali spoke on a panel with other local activists at the University of California at Davis and shared our research and strategies. Learn more with our special research presentation.
Special Opportunities
ING Internships and Fellowships for Spring & Summer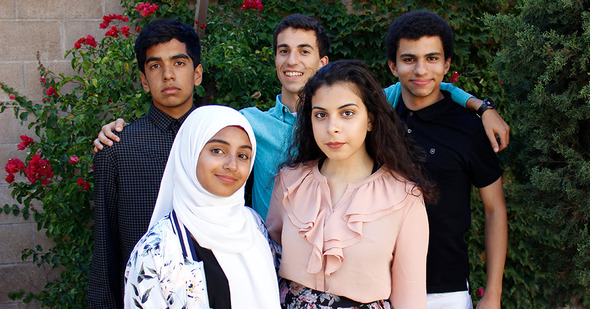 ING's internship program offers a variety of opportunities to learn about the different functions involved in managing and operating a non-profit organization. Interns gain knowledge related to increasing religious literacy and cultural awareness in our communities through ING's educational programs and presentations. Interns also receive practical training in project management, community outreach, research, writing, and other administrative assignments while working with our professional staff. If you're a student looking for real-world experience, please consider interning with us!
Every year, ING's Teen Fellowship program selects a cohort of highly-driven high school students and puts them in a position to deliver impact for our programs. Teen Fellows work on in-office projects during school breaks, participate in online brainstorming and feedback sessions to help craft future programs, and provide important assistance for local events and national campaigns. To learn more, visit the Teen Fellows page.